Biz2Credit Reviews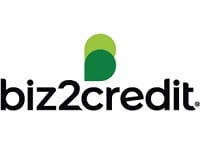 Biz2Credit is a loan matching service that describes themselves as the leading online credit resource for startup and small business loans, lines of credit, equipment loans, working capital and other funding options.
How Does Biz2Credit Work?
According to their website, the lending solutions offered by traditional banks can often be slow and cumbersome, and don't always meet the needs of small businesses, which can sometimes need money quickly and without all the obstacles created by large scale financial institutions.
To help small and medium sized businesses meet all their needs, Biz2Credit.com partners with more than 1,300 different lenders to provide their clients with Commercial, Small Business and Startup Loans, as well as Real Estate Financing and other types of unsecured loans.
Regardless of what kind of loan you are looking for, this company states they use the latest technology to create a unique profile for your business – in just minutes – which will then be used to match you with appropriate lenders who can meet your needs.
Cost & Price Plans
As with any lending company, there is no way to quote in currency what the loan will cost you, since it depends on the personal circumstances of your business, the amount of the loan you wish to borrow, and the length of the loan repayment schedule.
But the website does offer users a loan calculator, which will take into account the loan amount, estimated interest rate, and the loan term in months to see the estimated costs of this loan.
Refund Policy
As a loan matching service, this company does not actually take fees from their customers, nor do they distribute the loans themselves.
They simply provide a loan matching service, which will take the needs and circumstances of your business into account, and then match you with a lender that can help meet your loan needs.
Any problems or concerns you have once you have accepted the loan terms of a provider must be addressed directly with the provider themselves, and not with Biz2Credit.com.
Customer Service Contact Info
Customers who would like to speak to their Customer Service team about their questions, concerns, or complaints can do so by phone at 800-200-5678, by email at [email protected], or by submitting them directly to their website through their Contact Us link.
Reputation
Biz2Credit.com is part of a new group of alternative lenders that specialize in providing small businesses with access to a wide variety of lenders through their network of lending partners.
These websites can provide benefits not only to borrowers, but also to lenders, who can use this service to bring them clients without any need for them to do any of the work seeking out new clients, or get and process their initial information which indicates whether or not they can move forward with the loan process at all.
Because of the mutual benefits to both borrowers and lenders, Bloomberg Business reports that these type of business loan matching websites can be a good place for small and medium businesses to look for their loan needs.
Competitors and Alternatives?
There are many other companies and lenders that are willing to work with small businesses, depending on what you qualify for and what your personal needs are, including companies like LoanMe, Kabbage.com, and many others.
If you have any experience with Biz2Credit.com or their services, please leave your reviews below.
You may also be interested in
Biz2Credit Customer Reviews

Melissa A
Biz2credit Itria Venture Scam
I needed to build my business credit so I could separate my personal and business finances. I found Biz2credit and informed them I was looking to build my business credit. I spoke to John and Revanti who reassured me several times they could help. They tricked me into a cash advance... Revanti stated it was a loan, and making daily payments would help them report quicker. I asked about the wording on the contract she said "they have to use that kind of wording to ensure quick reporting" I called after three months b/c nothing was being reported Revanti said it might take 30 days to be updated... After six months still nothing... I later found out it was a cash advance... I spoke to several upper management staff, I told them I'll give back everything they gave me. My business wasn't in financial hardship I was simply trying to establish business credit. I was told well we have your signature so you have to pay for everything. Horrible company!!!
Be careful! They rush the paperwork and push you to turn it immediately!!! Revanti called me several times asking me what's taking so long? I need your paperwork? Do you want the money or not? Your going to lose the financing!
Ugh that was the first clue!

David
Revhati was very disrespectful, angry, not patient through every conversation. Longest phone call I've had with her is 2 minuets, and she's say bye without even making sure if I have questions. Then she'd go for a week without contacting me. She never contacted me first, I always had to run after her. Ended up discarding my file and letting the process go. Total waste of time, and credit inquiry. Speaking of SBA? Ask them how many SBA loans they secure a year, maybe 10? They fail and then offer you lines of credit.