biOptimizers Reviews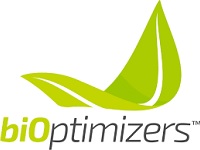 biOptimizers, found online at biOptimizers.com, is a company that states they discover, present, and share strategies and products that are intended to lead people to 'Healthy High Performance'.
How Does It Work?
According to their website, biOptimizers believes that the products they sell on their website "empower humanity to achieve an optimal state of well-being in the body, mind, and soul, holistically defined as Optimum Health."
In addition to the information, newsletters, and health strategies they offer on their website, they also sell their customers a selection of three different nutritional supplements.
Their Masszymes may be their best known, and are described as being a medical-grade enzyme formulation that increases your enzyme potential and allows for optimal protein digestion and absorption.
They also offer HCl Breakthrough, which is a supplement that claims to be an all natural source of betaine hydrochloric acid which increases stomach acid and supports both digestion and detoxification.
Finally, they offer the P3-OM Probiotics, which is a patented probiotic formula that claims to possibly be the most powerful probiotic ever developed.
Cost/Price Plans
Currently the three different supplements being sold on this website are priced in between $49.95 and $89.95 depending on which product you choose for your own personal needs.
These supplements may also be sold on different websites, which means that customers may find different pricing depending on where they purchase their product.
Refund Policy
This company says that they have sole and absolute discretion over the return or replacement of any product purchased through their website within the first 60 days from the original date of purchase.
If a customer has purchased a product with recurring billing and requests their refund within this initial 60 day period but experiences more than one billing cycle, they may be eligible for more than one refund.
This company does not appear to have clear and concise explanations for what or how they will accept your product and approve a refund, however, so customers will want to contact their Customer Service team and find out all the relevant details regarding their specific return.
Customer Service Contact Info
Customers who would like to speak to their Customer Service team about their questions, concerns, or complaints can do so by phone at 800-719-2467 or by submitting them directly to their website through their Contact Us link.
Reputation
This company doesn't appear to have many reviews at this time, except for those published by affiliates who have partnered with this company to earn money from the sales of their products, making it difficult for their prospective customers to know how biased or unbiased these reviews may be.
Customers will be best served by finding reviews for the individual products they are considering purchasing, and by doing their own due diligence looking up the included ingredients and evaluating their effectiveness.
Competitors and Alternatives?
There are many different nutritional supplements that are designed to add in digestion and nutritional absorption, and probably even more supplements that include probiotics for gut biome health.
Customers who are looking for alternatives to this brand of products will have a wide variety of options to choose from.
If you have any experience with biOptimizers or their products, please leave your reviews below.
You may also be interested in
biOptimizers Customer Reviews