BionicGym Reviews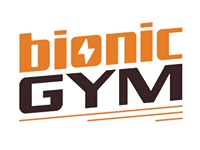 The BionicGym is a health and wellness company marketing a line of wearable exercise equipment and accompanying app which the company states allows users to exercise muscles using electric impulses.
How Does It Work?
According to their website, most forms of exercise or working out require people to focus entirely on their workout while they are doing it.
The makers of the BionicGym wanted to provide people with a workout option that was entirely effortless.
The way the BionicGyms works is very straightforward. You take the machine's control unit and place it into one of the included wraps.
The wrap is then positioned around your thighs and using your mobile application, you will choose a setting that allows you to remotely control your workout.
Their website promises that their users can sit down, watch television, watch a movie, play a game: customers can do whatever they wish without needing to focus on the BionicGym because it works out for you.
This company claims that users will have the ability to burn more than 500 calories an hour because of the way this products boosts your heart rate.
This means that users can build their fitness and lose fat, all while focusing on activities other than working out.
Mobile Options
This company says that their free downloadable mobile application will be available for both iOS and Android devices at the time that their product begins shipping.
Cost/Price Plans
The Indiegogo webpage indicates that the pre-order price for this product is currently $439 which provides customers with one pair of BionicWraps, a control unit and charger, gel pads, and an iOS or Android control app.
Though this website does not publish the eventual retail price, the prices customers pay during the crowdfunding session is generally cheaper.
The website also says that this product is estimated to begin shipping to crowdfunding customers in January of 2018, though this date may change as the company continues through the production process.
Refund Policy
Unfortunately because this company is still in their crowdfunding stage they do not have a published Refund or Return Policy available for their customers at this time.
If you're concerned about possibly needing a refund of the money you pay during this pre-order stage, or after your product arrives, you will need to contact their Customer Service team to see what policies may be in place.
Customer Service Contact Info
Customers who would like to contact Customer Service with any questions, concerns, or complaints can do so by using the social media links this company has posted on their Indiegogo page.
Reputation
Unfortunately this product is not yet sold on the open market so there are no customer reviews available at this time.
That being said, there is already a large number of products on the market that promise to "do the work for you" and still guarantee calorie burn and weight loss, and it seems as though all of these products have already been shown to not be able to fulfill these promises.
With this product being priced so much higher than other, similar products, customers may want to wait until there are more customer reviews and feedback available for this item before they make the financial commitment.
Competitors and Alternatives?
As mentioned above, there are many other similar products available on the market at this time, so customers looking for alternatives will have a variety of options available to them, but they should know that these products will suffer from the same concerns and criticisms.
If you have any experience with BionicGym or their products, please leave your reviews below.
You may also be interested in
BionicGym Customer Reviews