Bingo Cafe Reviews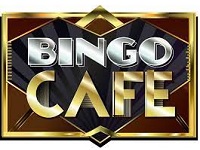 Bingo Cafe, found online at BingoCafe.com, is a website which claims to be one of the longest established and most well-liked online gaming websites which is operating within the United States.
How Does It Work?
Unfortunately, Bingo Café offers little to no information on their website regarding their policies and how they can provide special services and features to their customers which may not be available through other similar online gaming websites.
They do provide their customers with the options of either downloading games to play or to play them all online. Multiple different games will be available in either format, so customers are welcome to choose whichever they prefer.
Once you have chosen your format, customers will then be able to choose the specific game they are interested in playing, but unfortunately the website does not provide any of the important information customers will need before they begin playing, including whether or not customers will need to pay fees to play, what their withdrawal process is like, and whether they have any consumer protection policies in place. &nbsp
&nbsp
Cost/Price Plans
This website offers so many different games that there is no one single price or entry fee that is applicable to each one. They do offer games that are actually free entry for customers who are interested to just see what options are available to them, and all the other games will clearly display their entry fee when you are looking for the information about how to enter.
Refund Policy
Because this company is specifically dedicated to games of chance, all customers who participate in the games hosted on this website must be aware that is always an option for them to lose their money, and no refunds will be available. Customers who simply want to withdraw the money available in their account are welcome to do so as long as they follow the process put in place at Bingo Cafe.
Customer Service Contact Info
Customers who would like to contact Customer Service with any questions, concerns, or complaints can do so by email at [email protected] or through their already established customer account.
Reputation
It is not surprising that Bingo Cafe suffers from very mixed reviews at this point, as there are many different websites that act as partners or affiliates of this website with the goal of promoting their expanding membership, and other reviews are provided by customers who feel that they unjustly lost money on this website. Both of these issues are incredibly common in the online gambling industry.
Perhaps the biggest concern about this website at this time is how hard they work to provide their members with as little information as possible regarding their games and policies until after members have started playing and potentially winning money.
This is an extremely unethical approach to online gaming, which is a complicated and often illegal pursuit in the United States, which only has three states that currently allow online gambling. These types of companies should work hard to as open as possible regarding all of their policies, and the fact that this company does not should encourage customers to look for alternatives.
Competitors and Alternatives?
Since different countries have different rules and regulations regarding online gambling and gambling in general, customers will want to look at websites or companies that operate legally within their country to decide which alternatives might be best suited to what they are looking for.
If you have any experience with this company or their products, please leave your Bingo Cafe reviews below.
You may also be interested in
Bingo Cafe Customer Reviews

Emily
Made a withdrawal request, sent in all documents they requested, jumped through hoops and followed their rules. Then, they told me the person who approved my withdrawal was misinformed. It's ridiculous. Don't waste your time OR money.

Raquel S
The worst online casino games ever. After winning I tried to withdrawal from my account and they made up a lie saying my card doesn't except gambling credits but I have received them on my same card before. So they told me to set up an account to receive my funds unfortunately I don't feel comfortable putting my SIN card number as I don't want fraud like stolen identity done so they referred me to another one called ECOPAYZ and after opening with them they email me saying they have permanently closed my account. It's all a scam for what legitimate reason for them to close my account I have no idea but it's all a scam!!! Don't not waste your time!!!!!

Char
USED to be a GREAT Casino!!
Used to be a no BS experience all around. Not anymore. The hoops you now have to jump through to DEPOSIT