Bill Poulos Profits Run Reviews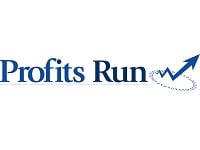 Bill Poulos of ProfitsRun.com is a retired automotive executive, who holds a bachelor's degree in Industrial Engineering and a Master's degree in Business Administration with a major in Finance.
Poulos states that he's an experienced trader and investment educator who's relied on his background to help build his own company and help thousands of traders.
How Does it Work?
Profits Run is an investment publication that offers a number of newsletters and stock trading alert software focusing on a variety of investment strategies, including options trading, forex, crypto, and others.
One of the trade alert software bill offers is Rapid Income Engine, that Poulos states filters for the options trades with the highest profit potential and lowest risk.
Bill Poulos states that what separates him from most other how-to gurus is that he began as a trader and has learned the hard lessons himself, developing the discipline necessary to be profitable on a sustained basis.
In his 30+ years of trading experience, Bill has developed dozens of trading systems and methods.
He prides himself on providing honest and realistic trading education, and is known for the continuous support and follow-up he offers his students.
The first advice Bill provides is that anyone who's not well educated concerning stocks, options, or Forex should not even think about trading them until the get the necessary education to be successful.
Poulos offers a number of free newsletters on the Profits Run website focused on stock market research and analysis as well as conservative political commentary.
If you have any experience with Bill Poulos or Profits Run, please leave your reviews below.
You may also be interested in
Bill Poulos Profits Run Customer Reviews