Big Cartel Reviews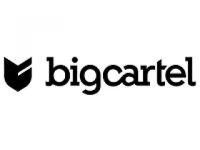 Big Cartel is a company that aims to help artists make a living doing what they love by giving them what they need to create independent online stores, which are supported by their tools and resources.
According to their website, Big Cartel is currently home to more than 500,000 artists across the world, and is growing larger every day, with brand new designers, musicians, crafters, painters, and tech nerds taking part in their marketplace.
How Does Big Cartel Work?
Users that would like to create a store can do so by picking from one of their four different packages, which include a variety of tools and resources and each have different limitations for quantities of items you can list.
Shoppers who are interested in what Big Cartel.com stores have to offer can go to their website and use their Shop Directory to browse through shops by what they sell, whether Jewelry, Apparel, Home Goods, Art, Kids items, and much more.
Cost/Price Plans
There are four different types of accounts you can have with Big Cartel.com. The first is the Gold Account, which is free, and allows you basic features and the ability to list 5 products. The Platinum Account is $9.99 per month and includes upgraded features, the ability to list 25 products, and your own URL.
The Diamond Account is $19.99 per month, and includes their best quality features and the ability to list 100 products, and finally the Titanium Account costs $29.99 per month and also includes the best quality features and the ability to list 300 products.
Unlike other services, Big Cartel does not charge any listing or per transaction fees. You can upgrade, downgrade, or cancel your account at any time through your store's admin area. Everything is month-to-month. No contracts.
Mobile Options
Currently Big Cartel.com shop owners can sell their products through an available iPhone app.
Refund Policy
Each individual seller will have their own personal shop policies. It is the responsibility of the buyer to make sure they understand these policies before they make a purchase from a seller.
Customer Service Contact Info
Customers who have any questions, concerns, or complaints can contact their Customer Service team by submitting them directly to their website or by contacting them through their social media networks.
Reputation
Big Cartel seems to have many positive reviews from shop owners and users, especially when it comes to the ease and simplicity of setting up a store and their support of smaller stores and artists.
Competitors and Alternatives?
There are many other digital marketplaces online where people can find unique items, like Etsy.com or TouchofModern.com.

If you have any experience with Big Cartel or their products, please leave your reviews below.
You may also be interested in
Big Cartel Customer Reviews

Em L
Big Cartel is fantastic. Their fees are reasonable, the help desk if quick and friendly, and the options are super easy to create a great looking website in minutes.

Ginny
If I could give zero stars I would. I placed an order weeks ago at http://lostsoulmembersonly.bigcartel.com and I'm being completely and totally ignored, no merchandise was sent and no communication whatsoever. I tried reaching out to Bigcartel directly and was told it wasn't their problem. SCAM SCAM SCAM SCAM SCAM!!!!