Biblio.com Reviews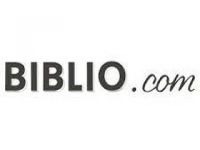 Biblio.com is a website that says they were created "for the love of books," giving bookstores the ability to reach and connect with customers all over the world, regardless of the type of books people are looking for.
How Does It Work?
Biblio.com acts as a digital marketplace where customers can go online to find all kinds of books, with a special focus on those that are rare or out-of-print, and therefore difficult to find from other websites or bookstores.
Customers can use the search tool to find the book they are interested in from a wide variety of sellers who offer descriptions of the condition of the book they have, then choose the book they would like to purchase, and arrange to have it shipped directly to you.
Cost/Price Plans
All prices and costs will be dependent on the particular book you are hoping to purchase, the seller from whom you are purchasing the book, and the difference in location from where the book must be shipped to your home.&nbsp
&nbsp
Refund Policy
Biblio.com does offer Refund Policy that details multiple different scenarios for which they will provide refunds. These include but are not limited to an order that does not arrive within a week of the stated delivery date, or in an error in your order that was the fault of the book store. If you encounter circumstances that you think justify a refund, contact their Customer Service by email as soon as possible.
Customer Service Contact Info
Customers who would like to speak to their Customer Service team about their questions, concerns, or complaints can do so by email at [email protected] or by submitting them directly to their website.
Reputation
There are not many user reviews for this company at this time, but those that are available are mixed in opinion, with some happy customers and others complaining about the cost of the products versus the value they personally feel they received.
Competitors and Alternatives?
There are many different companies that specialize in helping people find, or sell, a wide variety of books in a wide variety of forms, depending on what customers are looking for or need, including companies like BookScouter.com and more.
If you have experience with Biblio.com or their products, please leave your reviews below.
You may also be interested in
Biblio.com Customer Reviews

Belinda M
They are thieves & they sell counterfeit books. They won't give me a refund for a book that is counterfeit. I couldn't resell it to 2 bookstores because they said it's counterfeit & the 2nd bookstore (Valorebooks) kept my book. Now I have no book & no money (they were going to pay me $65 for it).