Beyond the Rack Reviews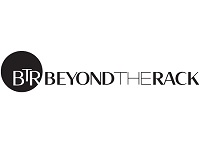 Beyond the Rack, located online at BTR.com, is a members' only online boutique which claims to offer big name, designer brands at bigger discounts than their competitors.
A 'members only' online store is one in which you must sign up for an account before you can even view what they have for sale. Sometimes accounts are only by invitation of an existing member, while other times you may be able to directly request membership from the website themselves.
Beyond the Rack allows you to join their site both by invitation and request, however they do note that they sometimes have a need to delay the acceptance of new members, due to the limited amount of merchandise they carry and their desire to provide good service to their existing members.
The sale events on this website are described as being up to 80% off retail prices of authentic designer merchandise. New sales begin each day and last for a maximum of 48 hours – the styles and sizes they have are limited, so it is important that you log on to sales early in the process.
They offer a shipping rate of $9.95 per day, every day, no coupon necessary. This policy means that everything you order until midnight that evening (Eastern Time) will ship for that flat rate, regardless of what you purchase, and even if you order at different times throughout the day.
Most items ordered, such as Beyond the Rack clothing and non-hygienic items, can be returned in their original condition within 30 days of ordering, less the Shipping and Handling charge, for a store credit.
If you need to cancel or modify an order, you must contact Customer Service. If the item has yet to ship, they can handle it for you and process a refund. If the item has already shipped, you must follow the Return or Exchange Procedure which is outlined on their website.
If you have any experience with Beyond the Rack or their products, please leave your reviews below.
You may also be interested in
Beyond the Rack Customer Reviews

gene y
Took my store credit and told me sorry....new ownership and management...WOW....flat out robbery...
Just search on the internet...they pulled this stunt to lot of people..

YNaumka
NO REFUND NO ORDER NO RESPONSIBILITY
Similarly to my fellow reviewers I have also been having terrible experiences with this company in 2016. I was buying there for years - service was acceptable. I placed order in January 2016 with estimate shipping in February 2016. I contacted in March, April, May - each time got respond - delay with shipping please wait 2-3 weeks. in May I contacted via phone, email, chat and asked for refund. Got respond that refund will be sent in 5-7 business days. NO REFUND after one month. Contacted with them in the end of June - customer representative informed me without apology and any sympathy that I actually will receive NEITHER ORDER NOR REFUND due to changes in their ownership.

Dyle S
The shopping procedure is easy and fun at BeyondTheRack.com. I do online shopping many a times before but this was different. They introduced me to this idea called shopping events online which come with grand sale. When I placed an order it got delivered as well in the mentioned time which was quite positive.

Dominic
No problems encountered so far
Bought a few things from them...One shipment was 2 Giorgio Armani belts and another was a Seiko summer watch.All items were as advertised.Shipments were made within a reasonable time and really hassle free.So for now all positive