BestMark Reviews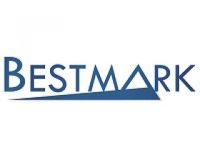 BestMark Customer Reviews
I performed a mystery shop and did the online survey as well. I got an email a few days later saying that the shop was cancelled because I didn't do the survey. I went online to see if I could verify that I had done everything and they had removed all records that I had uploaded the receipts and did the survey. I called the office and they said they never received it and they only had records of me looking at instructions.
Needless to say that's the first and last shop with Worstmark I mean Bestmark.

Brianna
Hi, i'm a little nervous about this check that i received in the mail. Is this a real check. They want me to western union some of the money, keep a certain amount & spend the rest at one of the retail outlets they provided. Is it a scam or is legit??

High Y
An individual would have to be desperate to do this work. They will give you 1 hour of pre-shop study material(all their specifications as to just what and how you must do everything, including a test) ... then 1 1/2 to 2 hours to complete their detailed shop and driving time, then another hour to complete the actual paperwork submitted online with all the details of the 'shop' written up for them. In my case, it was $15.00 offered for what would have been 4 hours of work plus gas expense out of my pocket. I did not do the 1st shop requested because of this negative financial impact.

P F
I wasn't sure if this company was legit and wasn't going all the way to MN to check. I didn't want to give out personal info online. Thanks for the reviews.
I mystery shopped for BESTMARK until they docked my pay for a late submission. Their policy is review deadlines are at 10 am, I submitted mine at 10:02 am. Two minutes? You are going to haggle about two minutes. The customer service personnel at Bestmark then berated me when I told them I thought this was bad for business and fostering an unpleasant working relationship. I will not be working for a company that squabbles over 2 minutes, I don't care what their policy is. My policy is work for people you respect, and I don't respect nickel and dimers, and neither should companies looking to hire them to mystery shop for them.

Melanie H
As a college student in California with it's declining economy, finding work can be rough. You'll try almost anything to make a few extra dollars here and there. One avenue is being a Secret Shopper or Mystery Shopper. This is basically where companies reimburse you to visit businesses and rate them on their service. Secret Shopping isn't what it used to be though.
Back in the day, businesses themselves would hire shoppers to see if their employees were slacking on the job. Nowadays, you can sign up with companies like BestMark who try to match shoppers with businesses all over your area to "shop."
After signing up with BestMark, you're able to choose how far you'd like to travel to "shop." The three different options available to me within a 50 mile radius was to try out an upscale restaurant in San Diego, purchase a video game at an all gaming store, or pretend to go car shopping. The reimbursement amounts was anywhere from $5 to $25.
Nothing that's going to make you rich but it is a few extra dollars. I'd say that if you have the time to throw away, why not get a little money out of it. But for someone who is looking for real income, this is definitely not the way to go.
I haven't tried any other Secret Shopper sites out yet so nothing to compare it to, but based on BestMark, Secret Shopping is not a way to to support yourself financially.