Best Egg Loan Reviews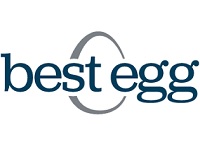 Best Egg Loans are unsecured personal loans from Cross River Bank and a trademark from Marlette Funding, LLC. Servicing over 350,000 customers, Best Egg has funded over five billion dollars of projects, ideas, dreams and goals.
The company states it has helped make money accessible at a fixed monthly payment, offering loans of up to fifty thousand dollars.
How Does It Work?
To apply for a loan, you have to fill out the online application and wait for approval. After that, the company will contact you if further information is required.
The company states they offer a fair APR and no prepayment penalties. Your APR will depend on various factors such as credit score, debt obligation and income.
An important benefit is receiving the money directly to your bank account - without hassles and without wasting time.
You may request a personal loan from $2,000 to $50,000 dollars, with an APR of 5.99% to 29.99% and an origination fee of 0.99% to 5.99%.
Best Egg can be used for debt and loan consolidation, special occasions, vacations, a major purchase, business expense, or more.
Best Egg seems to be as safe as any other lending company. Confidential information must be given during any loan application, but you do have rights and you may request to review the information they have.
Cost and Price Plans
There are some fees to take into consideration before accepting the loan. The main is the $15 fee for late payments that pass three days.
Then, you will have another $15 fee for having insufficient funds of ACH transfers, your bank account does not have sufficient funds, or checks are returned for any reason.
The company also reserves the right to charge a $7 fee for any payments that are not made by automated ACH. Request to know all fees in your loan before accepting the contract. An origination fee may be deducted from loan proceeds, depending on several factors.
These fees should be known beforehand so that you won't be caught by surprise when you have to pay them. Fix rate plans can be approved for three or five-year periods.
Customer Service
If you wish to contact Best Egg with questions, doubts, or comments, you can do so by various methods.
All their contact info can be found easily on their Contact Us webpage. However, to make thing easier for you, their customer service number is 1-855-282-6353.
Contact may also be done through social media such as Facebook, Twitter and Google.
Online Reviews & Complaints
Out of all the reviews there are for Best Egg, a handful are complaints. The complaints focus on untimely responses or rejected loan applications, even when requirements were met. Besides that, some customers were scared of already-given confidential information.
Most reviews praised the easiness of the application and the convenience of having the loan deposited directly into their bank account.
The Better Business Bureau (BBB) has given Best Egg with an A+ rating.
Where to Buy?
If you wish to check your rate, with no impact on your credit score, you can apply today on their main web address at www.BestEgg.com. You may also call them and ask for information before heading online.
Competitors and Alternatives
There are numerous personal loan companies that can offer the same services as Best Egg. The Lending Club, with its peer-to-peer lending and alternative investing, is also widely known and has offered personal and business loans since 2007.
Personal loans from the Lending Club can reach up to $40,000. Prosper is another competitor that offers low rates - depending on certain factors - and will also be a good choice to look into.
Comparing Best Egg vs Prosper Loans or vs Lending Club allows you to notice the big differences, of which the main is having investors available immediately.
Prosper Loans, for example, will require time to find the appropriate men and women willing to invest. On the other hand, at Best Egg, loans can be acquired in one business day if you meet all requirements.
Thirty-Six Month Loans is a smaller loan business that has slowly earned credit through the online world. Each one promises fixed payments and set terms. If you have any questions, look at their FAQ page to find information about extra fees, if applicable, to avoid surprises.
The Bottom Line
There comes a point in time when we all need help financially in order to accomplish our goals or lessen debts. Before getting your calculator, it is important to seek the best loan company that fits your needs.
Requesting rates from two or three different personal loan companies can aide you in the decision-making process of selecting one with not only the lowest rates, but also the safest options.
Once you select a loan, always find a way to comply on your end of the obligation by paying on time. It is also wise advice to apply for a loan amount that is realistic and only as much as you actually need.
Going overboard with loans can lead you into crippling debt. Smart financing is the key to benefiting from any personal loan agency.
If you have any experience with Best Egg Loans or their services, please leave your reviews below.
You may also be interested in
Best Egg Loan Customer Reviews

CM
I secured a loan through Discover to pay off my Best Egg loan. Funds were sent to Best Egg 7 weeks ago. I have been dealing with customer service on both ends since trying to get the loan paid off.
Each one is blaming the other. No one is being helpful. The funds were sent electronically, but Best Egg says they don't accept 3rd party funds electronically. They asked for a fax confirmation from Discover, which has been sent 3 times.
The blame game has gone on long enough. I am now paying on a Discover loan to pay off Best Egg and the Best Egg loan because they won't acknowledge it has been paid.
NEVER NEVER have another vendor monies on your behalf.