Berrylook Reviews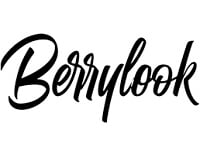 Berrylook.com is an online clothing retailer that specializes in clothing such as shoes, blouses, swimwear, and skirts at highly discounted prices.
How Does it Work?
This company is a global online retailer of fashion apparel including swimwear, tops, bottoms, and dresses for young girls and adult women, as well as select products for men.
The company also has a robust accessories and clearance section.
Berrylook offers items up for sale at low prices, but often only offers them for a limited period of time. New items in particular can sell out quite quickly, but the store occasionally restocks popular items.
There are a range of style options available. Berrylook offers everything from over-the-shoulder messenger bags to chic clutches.
The store has no physical location, but offers plenty of products online and offers worldwide shipping.
Be wary about trusting the photographs for each product, however, as these are often taken in poor lighting and may not be fully representative of the product you actually receive.
Cost and Price Plans
While Berrylook may not offer the highest-quality clothing, they offer plenty of inexpensive clothing options for people on a budget.
All of the apparel comes from top brands in China, meaning this clothing is easy to order in bulk.
The store consistently offers discount codes, allowing you to save extra money on your order.
At the time of writing this article, the company was offering free shipping on orders over $69 as well as 5% off your first order.
The prices on clothing varies - for a dress, as an example, you might expect to spend $12 to $20.
They also routinely run holiday discounts and special offers for new customers. The store accepts numerous methods of payment, including MasterCard, Visa, and COD.
Customer Service
Shopping for clothes online certainly comes with some uncertainty as you're hoping the items will fit you and be true to their photos.
For this reason Berrylook offers a 30-day return policy. However, be sure to read the terms first.
New products can be exchanged or returned for a refund. You must make sure the product isn't used or damaged and that it is in its original packaging.
Furthermore, certain items are not eligible for returns such as final sale items and swimwear (unless it is damaged.)
If you make a mistake in your order or decide you no longer want to make a purchase, you can also return it within 24 hours.
If you want to cancel an order 24 hours after purchase, you will need to pay a cancellation fee of 15%.
The company can only be contacted through email at [email protected] or via their online form at www.berrylook.com/en/contact-us.
One of the main issues that customers have with this company stems from the way that they handle returns.
Many online reviews mention that shoppers wanting a refund were required to ship items back to the company's warehouse overseas.
Where is Berrylook Based?
At one point Berrylook used a Hong Kong address, but at the time of this review update their website lists the following address:
Aober UK Limited
97 King Alfred Avenue
Bellingham, London, United
And the only official form of contact being the email address [email protected].
The BBB lists Berrylook's address and contact info as:
4875 E Hunter Ave
Anaheim, CA 92807-2005
(888) 553-5616
Where to Buy?
You can only order Berrylook clothing by visiting the company's website.
Is Berrylook Legit?
Berrylook is a legitimate business in the sense that they are a real company that sells discount clothing intended to duplicate more expensive brands.
However, buying from these types of online retailers comes with its own set of issues and headaches regarding customer service, material quality, and sizing.
For instance, shipping can take quite some time, with many shoppers waiting well over a month to receive an order. Items may sometimes not match the descriptions, or are delivered in the wrong color.
However, since these clothes are offered at extremely low prices, they may be worth the extra hassle for some customer.
You will need to do your own research and decide whether waiting a little bit longer for your order - or potentially receiving something that is not exactly what you ordered - is worth it.
Some reviewers have suggested that Berrylook is a scam company that buys clothing items from other retailers and then resells them, although these reviews are not easily substantiated.
The company also does have hundreds of positive customer reviews.
Berrylook Customer Reviews & Complaints
Berrylook has some positive online customer reviews and a litany of complaints filed on a variety of review sites.
Most dissatisfied ratings are due to the unclear shipping times as well as the poor lighting that inaccurately displays many clothing items on the website.
The other main source of dissatisfaction comes from the clothes themselves with customers routinely reporting that the materials feel cheap, tacky, and not at all as advertised.
Furthermore, since the clothes are made in China but are advertised towards buyers from the UK, EU, and US there are many issues with sizing and fit.
There are many reviews that detail the issues with sizing from pants, tops, shoes and other items. In some cases the fits were so off that the items could not be worn.
Berrylook is not accredited by the BBB and currently has an F rating on that platform with a customer score of 1.08/5stars from 487 reviews.
Another thing to be aware of is that Berrylook has a robust affiliate program that is popular among bloggers and social media influencers. It provides partners with good financial incentives for promoting their products.
On a final positive note, it does seem that Berrylook customer service reps make an effort to reply to negative online reviews.
Whether issues get fully resolved is unclear, some people posted that they were offered partial refunds as a form of resolution for their complaints.
Competitors and Alternatives
There are other clothing retailers that are similar to Berrylook, offering cheap clothing to customers all over the world.
Berrylook vs. SheIn - SheIn is based in China, offering clothing at an inexpensive price. Unfortunately, this company does not have excellent ratings, with most products showing two-star reviews.
However, shipping is quick and there usually aren't many issues with the products.
If you're willing to sift through products in order to find the ones with the best reviews - or you're willing to ignore the negative reviews altogether - you may be successful in your purchase from SheIn.
The Bottom Line
This company offers hundreds of products at an affordable price, so if you are looking for many different clothes to choose from that won't break the bank, this store is an option.
However it's important to understand what compromises you'll be making in exchange for these low prices.
While the upfront costs are cheaper than shopping at a local retailer or from an established brand, you are likely to end up paying more in the long run.
There is a high risk that you will not be satisfied with your purchase due to fit, color, or quality in which case you'll have to either take your losses or deal with the customer service hassle of fighting for a refund.
More importantly, you should also consider the ethical concerns of shopping at fast fashion shops like Berrylook.
While it may cost more upfront, buying from companies that make clothes to last, support fair trade, and use environmentally sourced fabrics may end up being a better bargain in the long run.
If you have any experience with Berrylook or their products, please leave your reviews below.
You may also be interested in
Berrylook Customer Reviews

Chong H
I ordered 3 dresses, size S but received 2 dresses, size M and 1 dress, size L. I returned the dresses immediately per their instructions. After over 3 months and more than 30 emails trying to get my money back, I finally gave up.

Paula H
Wrong Size, No Response From Emails
I received the dress, have sent 3 emails and not received a reply. It is not correct the bust measures 44" and it should be 54"

Wendelin T
These clothes are not of good value, a waste of time.
It took a month to get my order, then my dresses were dirty with black marks on them. This is my second time ordering, and I was not satisfied.