Beanstox Reviews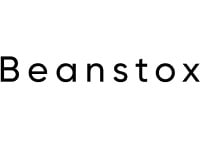 Beanstox is an investment company with the aim to help empower users to take charge of their financial future by offering financial advice, portfolio management, and automated investment services.
How Does It Work?
The Beanstox App allows users to set long-term and short-term financial goals and then provides diversified portfolio management by professionals so that you know that your money is always being invested in ways that best serve you and your family.
The company has professional advisors who develop model portfolios consisting of Exchange Traded Funds (ETFs) which have many benefits including relatively low management fees, flexibility, and diversification.
If you are looking to up your financial game, I'll bet that you are intrigued by the idea of Beanstox, but you probably still have some questions. How much money can you expect to make?
Is it safe and secure to use a financial app like Beanstox? Read on because we have the answers to these questions and more below!
Cost and Price Plans
We know you are curious about how much you will have to pay for access to this investment app. The monthly fee for a Beanstox membership is currently $5.00.
It's important, however, to read through the "Fees" page on the their website for more information about future costs.
Beanstox notes that they may charge additional fees "from time to time," including a potential annual fee of 0.25% for accounts with balances of $25,000.00 or more.
Customer Service
For customer support, you can submit a ticket through the Beanstox website or read through the information on their "Help Center" page.
Beanstox Customer Reviews
There are several places to find customer reviews of Beanstox on the internet, and the reviews are mixed.
Beanstox customers give the app a 3.9/5-star rating on the Apple app store, where customers offer praise for the company, saying it's easy to set up goals for saving and great for beginner investors.
Customers also offer up some criticism, claiming customer service could be improved and that the app doesn't offer many benefits.
The Beanstox Facebook page also offers several negative reviews, with customers criticizing the app for having a lot of bugs and missing features, and for getting no response from customer service.
Where to Buy?
You can sign up and start investing with them on their website.
The Bottom Line
Unfortunately, Beanstox does not seem like the best platform to use for investing.
Customers are disappointed not only with the customer service but also with the functionality of the app itself. Further, there are legitimate concerns regarding the safety and security of the app.
While we hope you find the right company to help you grow your wealth and meet all your financial goals, Beanstox might not be the best partner in this endeavor.
If you have any experience with BeanStox or their services, please leave your reviews below.
You may also be interested in
Beanstox Customer Reviews

Darla J
User friendly, easy to navigate, practical
I find Beanstox user friendly, pretty simple and practical.