Bauman College Reviews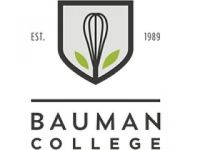 The Bauman College Nutrition Consultant Program is an educational program offered through California's Bauman College which aims to give their students what they need for a career in the nutritional field.
How Does Bauman College Work?
According to their website, the Bauman College Nutrition Consultant program is intended to give students what they need to work as nutrition professionals, including "providing expert evaluation of and recommendations for diet, targeted nutrients, and lifestyle that will support their future clients to slow or reverse the progression of chronic illness and obtain optimal health."
Their website says that this program has been designed to give students in depth knowledge of whole foods nutrition with all the important fundamentals, like physiology, anatomy, macro- and micronutrient selection, and the effects of food on the body.
This program is available through their Distance Learning offering as well, where students will be given comprehensive textbooks, workbooks, videos, and supplemental materials to ensure their success in the program.
Cost/Price Plans
The Bauman College Nutrition Consultant program is available in two different formats. Students that choose to study this program at one of their available California campuses will be assessed a tuition of $10,608.95 while those who choose the Distance Learning online program will be assessed a tuition of $7,683.95 if they are a California resident or of $7,708.95 if they are an out-of-state student.
Refund Policy
Most colleges will provide their customers with a refund schedule which shows what percentage of a refund you will receive dependent on when you withdraw from your classes.
It's likely that Bauman College offers one as well, but it isn't published for prospective students at this time. Concerned customers will want to speak with a college representative about their available Refund Policy.
Customer Service Contact Info
Customers who would like to contact Customer Service with any questions, concerns, or complaints can do so by submitting them directly to their website through their Contact Us link.
Reputation
Unfortunately there are almost no reviews for this program or really even this college. The few reviews which appear to be available are favorable in general, but still bring up some concerns that prospective customers should really consider before getting involved in this program.
The biggest concern about this program appears to be that most students who complete the program feel as though they are not prepared to run their own business, even if they felt they were adequately prepared in the nutritional field and unfortunately, not all reviewers felt this way.
In addition it is important that customers know that their nutrition consultant certificate title is valid in California and other states where there are no federal, state, or local requirements limiting the practice of nutrition consulting.
Students should contact their local state governments to become informed about the laws of the state in which they plan to practice in order to make sure this college meets these standards.
Competitors and Alternatives?
There are many different college programs across the country that offer their students options in different kinds of nutritional programs.
Prospective students will want to consider what area of nutrition they would like to work in, whether or not they will be able to attend regular classes or prefer distance education, and any other priorities they may have when looking for alternatives to this program.
If you have any experience with Bauman College or their Nutrition Consultant Program, please leave your reviews below.
Bauman College Customer Reviews