Basic Talk Reviews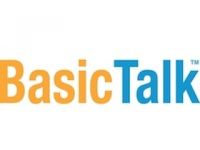 Basic Talk Customer Reviews

Steve K
I've had Basic Talk for years now. I 've had no problem except for canceling the service. When I called Basic they wanted to the username etc. When I told them I don't remember, they said they can't help me without the information. I told them the phone #, last name, etc. They still told me they can't help me . So I am stopping the auto payments thru the bank..

Helen G
Number was hacked, and basic talk acted if I was the guilty party, shutting off my phone without letting me know.
Suspending my account, not returning phone calls, charging me for service that I do not have.
Cannot cancel because no one wants to take responsibility to handle this problem, every one is pointing to the other dept.
I am stuck in the middle.

john r
Worst customer service I ever experienced. Impossible to speak to a human unless you threatened to cancel their service. I get an e-mail every 48 hrs that they will contact me, then don't. The voice mail waiting feature stopped working and their reason is that all of my phones need to be re-programmed. I took the phones to a neighbors phone and all three worked. Basic Talk refuses to look into this problem. I have to move to a different provider due to them no solving the issue.

Holli H
I've been using Basic Talk for several years with not too many issues other than the price. What started out as around $10 a month suddenly was around $13 a month and recently increased to $15 per month without any warning. I did call and talk to someone, but he tried to explain extra costs, etc., none of which made any sense. So, I will probably soon do like most everyone else and just use my cell phone. However, after reading all the HORRIBLE reviews about trying to cancel .....one does get very concerned about this company. They really could be a great company if they would just stay honest!!

Shawn L
Basic Talk best phone service we've had
This is one of the best Phone services if not the best we've had. It works great. So sorry to hear the other not so favorable reviews. Our works great.
The only reason for 4 stars and not 5 stars is that the number we received could make calls, but the person on the other line couldn't hear us. Or sometimes it wouldn't pick up on their end at all. A couple of calls to customer service cleared that up. They took care of it, and gave us a local number. The other thing to realize is that it has to be near the router and you have to have access to the internet. Note the wording of that last sentence Access to the internet and not necessarily internet access. :)
If your internet goes out then the box will go out to. We had internet bundled before and lots of time the phone would go out when the internet did. To me it's about the same. This way the price is much cheaper And it works wonderful. I think it's 11.83 or 12.83 a month. The Long distance is free. At least I know it is within the country. That's a great deal.

Mike G
igot basic talk couldt use my number got a new number system didn't work well so i decided to cancel service and thought i did but they kept taking money out of my bank called again they said it wasnt canceled but it didn't work so they cancelled it again but i lost 176.00 before i caught on to it my fault but they wont return my money even with proof i cancelled in the first place

Joel C
Baisc Talk is simply the best out there
Basic talk is really easy to set up and activate online. I order their services from there website and received their equipment in just under 3 days. For the price about $12.00 a month is the best service I ever had and no haggle or hassle from a sales person or even waiting on hold to get there service. Better than phone company service.

ErnieB
NO SCAM HERE - Save $$$$$$
Besides the almost weeklong process of porting my number to BasicTalk - its the best deal going, I know of no other service that can replicate my old cable quality phone service for less that $13 a month(TAXES INCLUDED).
Anyone who can't set this up doesn't need to be driving a keyboard IMO.

Lesley W
Basic Talk gave the option of transferring my old phone number to Basic Talk. I signed on on 12/18/13, gave them my former phone company account number, and asked them to transfer it. Time passed with no word from them then I get an email saying that I had not given them my former phone company's account number. They provided a link in the email for to do this, but the link gave a "Page Not Found" message. I called BT and they said that they would expedite (their word) transfer. I waited, and heard nothing again. Today I got an email from them saying that they could not transfer my old number until I provided my former account number. They included a link which again gave a "Page Not Found" message.
I DO NOT RECOMMEND BASIC TALK WHICH HAS PROVEN TO BE INCOMPETENT. Not only are they unable to fulfill a simple request, but they do not even bother to fix an important dead link on their website.

linda
8 Attempts so far to set up "SUPER EASY" activation online, and 8 attempts to connect with LIVE CHAT
I bought the basictalk on 12/26. Tried to activate instore purchase 8 times so far. It won't let me get past the contact info/9ss page no matter what I try. Tried live chat 8 times also. Moving circle indicates it tries to connect but never does. If I can't get a response to emails I' returning this thing tomorrow. So far it has been a TOTAL waste of time and the total lack of customer service is probably a preview of things to come.