Bark Begone Reviews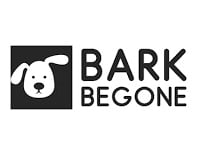 Bark Begone is a training device that is designed to serve as a humane way to retrain your dog. It uses a high pitched ultrasonic sound that humans can't hear, but dogs do.
Frustrated dog owners that are having difficulty training their dog, and who have tried seemingly every other method, may be wondering if Bark Begone a good product, or if it's even safe for your dog. Let's find out.
How Does Bark Begone Work?
Bark Begone uses a high pitched noise to get your dog to stop doing unwanted behaviors, like barking, chewing, and digging.
Again, humans can't hear this sound but dogs can. The idea is that this sound is so unpleasant to dogs that they will usually stop doing whatever they are doing as a result.
The creators state that the device is humane and harmless to dogs, and also safe for humans.
To train your dog you will have to get within line of sight of your dog and press the button when your dog is barking. When your dog stops barking, you will need to reinforce this positive reaction with treats or attention.
You'll probably have to repeat this process with the dog whistle several times, but after a while you won't even have to press the button to get him to stop barking anymore.
If you're wondering if Bark Begone works on cats, the unfortunate answer is no. This device is only meant for dogs.
The Bark Begone controller also has an LED light which you can use at night when you're walking your dog.
Cost and Price Plans
The Bark Begone Dog Trainer currently sells for $44.95 on the company's website. We did not find this product for sale on another website.
Customer Service
The company has an email address listed on the website - [email protected] - and a contact form. Their physical address is:
11807 Westheimer Road Suite 550-405
Houston, TX 77077
You can also contact them directly via their phone number 346-643-0183.
Bark Begone Customer Reviews/Complaints
Bark Begone has a lot of positive reviews posted on their site and validated through a third party review site. Most users found the device incredibly helpful and state that it works as advertised, in most cases having quick results in limiting dog barking.
Some customers reported having some issues getting their dogs to respond to the device, saying that they could tell their dogs were agitated by it but kept barking anyways.
It's important to remember that this device is a tool to be used in conjunction with a consistent training routine. Any temporary effect that it has on your dog must be used as a teachable moment and include rewards for stopping barking. As Bark Begone states on their website, this is not an on/off remote for your dog.
Patient and consistent training is how to achieve long term behavioral changes. Some customers run into these issues when they buy the device to use on a neighbors dog and not their own. They are able to get momentary results but since they are not actually training the animal the negative behavior persists.
Another thing to note about Bark Begone reviews is that there are many knock-off variations of the product. This may be a source of some of the negative online reviews. The company warns that the official product is only sold through their own website and not on Amazon or in any other retail stores.
Competitors and Alternatives
If you are looking for a more reliable dog training collar or app, you have plenty of other alternatives, a common one being BarxBuddy.
Bark Begone vs. Barxbuddy - BarxBuddy is also an ultrasonic sound emitting device and works in a similar way to Bark Begone. It's also safe for dogs and is not audible to humans.
Reviews for this device are mixed, but it can be found on third-party websites, like Amazon.
Is Bark Begone Worth It?
If you're looking for an effective way to train your dog, the Bark Begone may prove to be instrumental in your success, however it needs to be used as part of a total training routine.
There are a lot of reasons why your dog may be displaying unwanted behaviors - poor training, lack of exercise, not enough mental stimulation, past traumas, etc. For these reasons you must patiently work with your pet to identify their triggers and find ways to change their behavior through positive reinforcement.
In this capacity the Bark Begone can help you get the results you're looking for. Furthermore the company offers a 30 day return period, so if you are really not getting any results you can contact customer service to initiate a refund.
If you have any experience with Bark Begone or their products, please leave your reviews below.
You may also be interested in
Bark Begone Customer Reviews

Kevin J
It worked only 3 days and quit sent company email their response was since I did not purchase a warranty all they will do is offer a 10% discount I threw it away and bought a different one and I works great

Forest
This thing is fantastic. Tried on two dogs, worked on first dog using twice and hasn't barked since with positive affirmation. Second dog stopped barking after third time using.

Del H
Do Not Purchase, Poor Customer Service
I would give a half star if possible. I ordered the bark begone, it took 3 months before it was even shipped. They shipped me the wring items, took 3 weeks for them to respond to.my email (so much for an 8 hour response).
They told me to keep the wrong items & they would ship the correct items. 3 months later & still haven't received them. Sent another email a month ago and still haven't gotten a response. I say DO NOT purchase from these guys, they DO NOT respond or ship the correct items.

NK T
Got mine within a week, dogs just look at me when I use it. They are only 3 years old, so their hearing is good, they hear me coming home from work 3 minutes before I get there.
Junk, don't waste you $$$.

Dennis N
After 30 days still have not received it. This has to be a scam.

Doina G
I ordered the product in the middle of March 2021 and by the end of April I still didn't receive it. No email, no contact from the company, no information on whether and when the product will be sent. Meantime my credit card has been charged for a service that was not provided. This is definitely a fraud. I would certainly not recommend the company or product to anybody else.

Amber K
I ordered a device a month ago.... The reason I ordered is because my mom has one and it works wonders on our dog.
But.... i still have not recieved a product. I have contacted customer service at least 5 times and am told the same thing " it will be shipped next week " but it never arrives. I'm so frustrated! I know the product exists I've seen it and used one! I just cant get them to ship mine!
There is a major lack of customer service, there isnt a phone number you can call just email. It's so disappointing.

Jennifer K
HORRIBLE CUSTOMER SERVICE
Scam. Take your money but never provide product.

Royce M
The company is a fraud! They take your money but send no product! Zero customer service! For your on good do not deal with this company!