Banyan Botanicals Reviews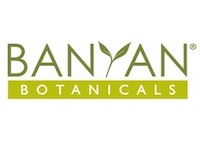 Banyan Botanicals is a company specializing in high quality Ayurvedic herbs and oils. They are a certified B corporation which means they are trying to bring to market products that are pure and effective while simultaneously limiting their environmental impact.
Ayurveda is an over 1,000 year old system of beliefs, exercises, and natural medicines that promotes optimal health and well being. One of the most attractive features of the Ayurvedic practice is that it promotes a customized approach to life taking into account your personal constitution, the season, geography and more.
Imbalances within these spheres may be the cause of illness or discomfort and Ayurveda offers a wide range of tools to restore your natural balance including:
Diet modifications
Lifestyle and Activity adjustments
Herbal Supplements
Yoga, Pranayama (Breath Techniques), and Meditation
Marma (Energetic Pressure Points)
Cleansing Processes, such as Panchakarma
And more
If you are not familiar with Ayurveda you can learn more on their website and also take one of their quizzes or dosha tests.
Products and Ingredients
Banyan Botanicals state that their products are sustainably sourced from USDA certified organic farms using renewable resources and high eco standards. The herbs and products are produced without pesticides, chemical fertilizers, sewage sludge, GMOs or ionizing radiation. They also follow fair trade practices.
Some of their featured products include:
Blood Cleanse - a blend of five blood purifiers that are meant to remove natural toxins from the blood, lymph and liver supporting vibrant, healthy skin by way of the GI tract.
Healthy Hair Oil - top three Ayurvedic hair affecting herbs are cooked into a base of sesame and coconut oils, and infused with the essence of hibiscus flowers, used to support the natural health of hair thickness, color, and shine.
Men's Support - a formula to support the male reproductive system, prostate and normal uncongested flow of urine. Also contains aphrodisiac herbs traditionally used in Ayurveda for virility.
Mental Clarity - a blend of Herbs to help with memory, concentration, and learning capacity.
Nasya Oil - Nasal drops that promote the cleansing and tissue nourishment of the nasal passages. Also traditionally used to improve voice, strengthen vision, and promote mental clarity.
Stress Ease - helps the body cope with stress by supporting the neuromuscular system. May be beneficial for those prone to fatigue, weakness and feeling overwhelmed.
Trim Support - Detoxifies the body, supporting proper nutrition and metabolic function. When combined with exercise and proper diet, can help achieve an optimal weight.
Triphala Powder - Popular Ayurvedic herbal formulation praised for its ability to gently cleanse and detoxify the system and support the proper functions of the digestive, circulatory, respiratory and genitourinary systems. Composed of the dried fruits of amalaki, bibhitaki and haritaki.
Women's Support - A tonic used to: rejuvenate and energize the system, build the body's strength and stamina, maintain healthy production of female hormones, regulate the menstrual cycle, ease transition into menopause, calm mental agitations, and promote abdominal comfort before and during menstruation.
It's important to do your research on all herbal products and make sure you don't have any allergies or negative side effects from any of the ingredients in Banyan Botanicals.
Customer Service
If you have any questions you can reach someone at 800-953-6424, use the live chat feature on their website, or email at [email protected] They also have an extensive FAQ page where you can get additional answers.
If you are not happy with your purchase the company has a 90 day money back guarantee, to obtain it you need to contact customer service to obtain an RMA#.
The company address is:
6705 Eagle Rock Ave. NE
Albuquerque, NM 87113
Online Customer Reviews/Complaints
Simmilar to most natural or herbal medicinal products there are mixed reviews. As with all alternative medicines none of the statements made on their websites are supported by the FDA. Also many times bad reviews come from herbs being misused or people simply having unrealistic expectations.
A lot of their products do have positive online customer reviews with people claiming that the herbs worked as advertised.
Before starting any treatment regimen it's advisable to do thorough research or consult a health professional.
Competitors and Alternatives
There are many online markets that cater to Ayurvedic needs but not many can boast the USDA organic label.
Some other providers of natural herbs and essential oils include Mountain Rose Herbs, NYR Organic, and Rocky Mountain Oils.
Where to Buy?
You can purchase Banyan Botanicals directly from their website or certain products from Amazon.com.

If you have tried any of their products, please leave your reviews below.
You may also be interested in
Banyan Botanicals Customer Reviews

Katy
High quality Ayurvedic herbal supplements that work!
I've been a customer of Banyan for years and I have always been impressed by their customer service, the quick delivery, and the quality of what they offer. Their Ashwagandha, and Turmeric and their cooking ingredients have been staples for me for years. I take and use their products daily and they are part of what I do every day. I believe in the power of herbs and I believe this is the only place to get your herbs from.