Banggood Reviews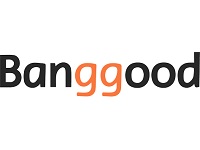 Banggood Customer Reviews

Tr J
First and only order, broken, defective products, no refund!
Far more frustration and disappointment than I have ever had with an online purchase. Of 4 items ordered, 2 cloth bags were acceptable, just OK, as expected. Glass prism was poorly packaged and arrived broken. Smartwatch clone is defective. Provided required pictures (had to edit pixel size to conform to their requirements, time consuming), not good enough. Need VIDEO!? Many emails later, which they apparently don't read thoroughly, still fighting for refund.
Seems they make it intentionally difficult to encourage customer to give up and take a loss for inferior product they won't stand behind. They are blaming their supplier needs more proof. I don't care about their supplier, THEY sold me the product, and it is useless to me. They should accept responsibility and show interest in satisfied customers and make it right. Their banner says something like Great Customer Service. Hah! B.S.!

Dalton C
NEVER EVER BUY FROM BANGGOOD
Total rip off, they do not pay the customs charge leaving you with a massive postal bill to pay and will not reimburse any money back even though it was billed as free shipping and paying the shipping insurance fee too!
Never buy from this cowboy outfit

Luis
I purchased several items between Dec 13 - Dec 20, 2017. I did Seven orders in total and only 3 have arrived PAST the ETA provided by the worst customer service representative they have there named Tiko. I literally have about 30 emails going and forth with Tiko requesting refunds on the orders that have not showed up and he keeps avoiding the issue and telling me to keep waiting. One of the orders was returned to sender, never even left Hong Kong and they were clearly able to see that yet he requested that i go to my local post office and request a letter saying that they refused the delivery and they had to RTS which makes absolutely no sence since the package never even went overseas. Their policy on their website clearly states that the following:
The time for your item(s) to travel from our warehouse to your destination.
All items being sold at Banggood are guaranteed to be delivered to buyers within 60 days (90 days for Brazil, Ecuador, Venezuela, Argentina, Bolivia, Peru). And all orders shipped from the US, EU, FR, and AU warehouse are guaranteed to be delivered within 30 days (45 days for orders shipped to Brazil and Mexico). You can get a full refund if you have not received your item(s) beyond this time.
In my case it has been 75 days counting today, 54 business day. I was adv by Tiko himself that if i did not receive the items by the 50th business day i could request the refunds or reship, but when i request either they tell me to keep waiting. Also the tracking number they give provide vary vauge information, from what i was able to tell from them they are in Mexico somewhere and haven't had any movement since 2 weeks ago.
Stay away from this company, better off going with eBay, at least if you have any problems with them they give you youre money back without having to go back and forth 30 times with them.

Dot S
Will not be buying from here again!!!!!!
Ordered dress from Banggood. Took six weeks to arrive and did not fit. Also very poor quality.
Contacted firm by e-mail and did have quick response. Send dress back but I have to pay postage plus 10% of price of dress?????
Not worth sending back so feel I have been duped.
Dot Sharman

Vineet
Dont buy anything from Banggood- They Are Fraud and Cheaters- Refused to refund me for the faulty phone
Guys, Don't buy anything from Banggood. They don't pay their VAT, and you will end up in paying the VAT (which should be paid by seller only).
I received this product after 56 days (crappy service) and I have paid 27% VAT for this Phone, which I found was a faulty phone. I reported this issue to Banggood. I provided the evidence and they accepted it as was faulty phone, but they are not paying me the full refund including VAT (which I have paid upon receiving this product in Europe).
They Offered me to reimburse 25 Eur for repair. But I have paid for a brand New Device and not for repaired device. I should get my full refund including VAT(what i have paid while recieving this device)
Banggood is a Fraud. they are cheaters. Please don't buy any product from here or you will end up loosing your money

homey
These people are a joke!Use extreme caution in dealing with them.They will either not send or it will be months before you see anything.There is no correspondence with the customer.

Mike
Just say NO and NO and NO and NO until you believe it
One order with banggood and it turns out to be a lemon product, a drone/transmitter that won't pair and I can't get them to replace, refund, whatever. So, don't do it! Their customer service is nothing short of dismal.
Order #22025498

stefano
Do not expect your warranty to be taken seriously
AVOID AT ALL COST.
Bought a tablet with Banggood. After just less than one year (legal warranty period) the tablet decides to stop working. What a coincidence...
Contacting Banggood before warranty expiry date, they say that they are on holiday and if I can contact them back in a few days.
Once I contact them back, the 1y period is over and they cannot do anything "anymore"...
Strange tablet fault after just one year, dishonest approach towards warranty handling.
Offered "standard" compensation of 200 points, corresponding to approx 2USD, ridiculous compared to the price of a 180USD tablet.

Chris
Fake insurance/horrible customer service
Me and my Room mate have spent thousands on this site. Always got good products until we received a defective Cheerson CX-20 quadcopter.
The screw holes in the motors were stripped and or defective. I had purchased "insurance" on this order also. I used the customer service chat and tried to resolve the issue. Many times I chatted with them. All I got was the runaround, I could find no info on my insurance policy. After weeks of trying to work with them I contacted my Credit card company. My CC comp. gave me a provisional refund. Then I made a deal to receive replacement parts for my broken quad, a new shell and a new motor. The box came fedex, the box was heavily damaged and the new motor was defective. Be very careful if you deal with this company!!

sandro
stay far from this business
a month ago i order 3 tools then i not receive my purchase,call or email not working, money back is a fantasy. stay far from this business is my idea .
my next step is contact the bank for good" transaction with missing steps inside of banggood " .

Rob L
I ordered a pair of shoes. Little did I know that China apparently has its own sizing system that is slightly different from European. Close, but just off enough so the shoes don't fit.
I've been trying to get a refund. The "support" person first tried to discourage me from returning the shoes, citing high shipping costs. When I persisted, she answered "Sorry again for all the inconvenience caused. Sincerely hope for your kind understanding! Have a nice day!"
Somehow I missed the "no refunds" policy. Where is this disclosed?

Shalom
I ordered a phone on the bang good website on the 16-Dec
I needed the phone before the 29-Dec as I will be leaving the country for 3 months after that.
Before placing the order, I contact the live chat - they said that if I choose express shipping then it will reach me on time.
The order page also said that the item will be shipped within 1 day of ordering.
I placed the order under these terms
However, Banggood did not ship the item for up to 5 days after ordering. Not only that - the shipping process is also not express (for which i paid extra)
I checked now and the item is still being "processed" in the origin country.
The customer service is a SHAM and they don't give a toss if you are inconvenienced. They will not respond to any questions where I ask about delays and have categorically said that they will not refund me - even if there is a delay
I will be contacting PAYPAL for understanding my options under Buyer Protection.

Robert
DO NOT BUY FROM THIS COMPANY..
DO NOT BUY FROM THIS COMPANY.....be wary to buy from this company, items are not sent and they avoid paying refunds..Been chasing my goods or refund since 17 July 2015 and still ongoing!