Banggood Reviews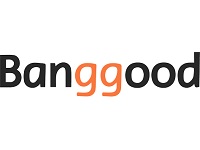 Banggood is a direct-to-consumer online retailer based in China that operates globally and offers over 1 million different products from over 100 thousand suppliers.
How Does It Work?
Like other online retailers, customers can simply go to their website and search through their offerings by categories.
Their website says that they currently offer more than 70,000 products across a wide range of categories including: Apple accessories, cell phones, electronics, RC toys, LED lights, clothing, beauty, jewelry, and watches.
In addition, they promise their users that, in order to "stay fashionable and current" they are always in the process of updating the products they offer their customers.
Cost/Price Plans
With such a wide variety of different items, there is no particular price range for their products.
Refund Policy
There is no real Refund Policy for Banggood. Their website does state that they may honor exchanges, repairs, or replacements for products which are found to be defective when you receive them.
Unfortunately there are no further details beyond this, so customers will need to rely on working with their Customer Service team to determine what options are available to them, depending on their particular circumstances.
Customer Service Contact Info
Customers who wish to contact their Customer Service team to discuss any questions, concerns, or complaints can do so by submitting them directly to their website, through their online Live Chat feature, or by email at [email protected]
Reputation
Banggood has very mixed reviews from their users who are posting about them online.
That being said, customers should realize that they are always taking a chance when ordering from an online retailer that states outright they will not offer any refunds to their customers.
Competitors and Alternatives?
Online retailers of electronic goods, fashion, and goods of any kind can be found in abundance online, depending on what you are looking for. Retailers similar to Banggood include Dx.com and others.
If you have any experience with Banggood or their products, please leave your reviews below.
You may also be interested in
Banggood Customer Reviews