Backcountry.com Reviews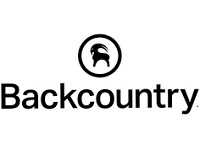 Backcountry.com is a United States based website and retailer designed by and for people who love the outdoors which states that its goal is to provide the best outdoor gear, and to be the best at doing it.
How Does Backcountry.com Work?
Backcountry.com works hard to provide their customers with the highest performance outdoor gear and clothing, as well as expert level knowledge of the gear they sell, so customers can find all they need in one place.
Currently their website sells a wide range of products, including items, apparel, and gear for camping, trail running, mountain biking, alpine and Nordic skiing, mountaineering, backpacking and more.
Customers are welcome to go to their website and search for a specific item they are interested in purchasing, or search through their current inventory by category, including Brands, Men, Women, Kids, Activities, Outlet.&nbsp
&nbsp
Cost/Price Plans
This company sells such a broad category of products that is difficult to pinpoint a specific, or static, range of prices for items sold here. However, like with most similar online retailers, there is often a choice to narrow down your search results by using a Price Filter, which can help customers better find products which fit into their personal budget.
In addition, this website does promise Free Shipping for all orders which total more than $50, as well as their Price Match Guarantee.
This Guarantee states that they will match the currently published price of any United States based competitor for an identical item of the same size, color, and year that is new and in stock.
In order to get their Price Match, you must be able to contact Customer Service within 48 hours of placing your order, and the difference in price will be credited back to the card you used to make your purchase.
Refund Policy
Backcountry.com says that all new, unused gear is eligible to be returned for a refund or exchange as long it is in the condition you received it, with the original box and/or packaging, along with the manufacturer tags if applicable.
Used gear, on the other hand, must be returned within 30 days of delivery in exchange for store credit. Used gear, bikes, or bike frames not damaged due to abuse will be issued store credit, but the return of products with damage due to abuse will not be accepted.
Customer Service Contact Info
Customers who would like to contact their Customer Service team with questions, concerns, or complaints can do so by phone at 800-409-4502, by email at [email protected], or through their website's Live Chat feature, when available.
Reputation
In general this company receives many positive ratings for the quality of its products and the knowledge and information available on their website and from their staff.
However, there are some unhappy customers who mostly voice dissatisfaction with the quality of Customer Service they received when they attempted to return an item for a refund and their refund wasn't honored for whatever reason.
This is understandably a very frustrating and disappointing situation, and there are many reasons why a retailer and customer would disagree about the nature of a returned product.
There is not an overwhelming number of these types of complaints, but customers may want to make sure they are clear on the policy that applies to their purchase before they attempt a refund.
Competitors and Alternatives?
There are many other online and brick-and-mortar outdoor equipment and sporting good stores, like REI.com, Bass Pro Shops, Dick's Sporting Goods, and many more.
If you have experience with Backcountry.com or their products, please leave your reviews below.
You may also be interested in
Backcountry.com Customer Reviews

James L
I placed an order with Backcountry.com on Tuesday, 07/09/19 for two shirts I need for a trip I'm leaving on Saturday, 07/13/19. The free 2day shipping should have left room to spare, but instead they completely left me in the lurch. A short timeline:
- Although the order is placed on Tuesday, no confirmation is immediately sent. I have to get an order reference number from PayPal.
- After placing the order but long before shipment one of the items is reduced in price. No refund of the difference is ever offered.
- On Thursday I chat with an online rep. She informs me that the delivery will take 2 business days from shipping, which would be that afternoon. I tell her to cancel the order if it can't be delivered by Friday, as it will no longer be of use. She states that she's changing the service to overnight and that it will be there the next day. Neither of these things happen, but I do finally get email confirmation of the order.
- On Friday I get an email that the order is shipping 2day service and will arrive on Tuesday. I immediately respond to cancel and catch the order. I receive a message back from Gearhead Trevor H. that they were going to intercept the shipment and that I'd be issued a full refund when they could confirm possession. These two things never take place.
- On Tuesday, 07/16/19, while I am out of town, I receive an email that the shipment has been left on my doorstep. On the road, I speak with Gearhead Keith J. He asks when I'll be home and how close I live to a UPS store. It will be my responsibility to return the items before a refund will be issued.
Now, after twice telling them to cancel the order, I'm less then inclined to deliver this package back to UPS for them. After a bit of discussion, Backcountry reluctantly agreed to have it picked back up from my front porch. Still, they've yet to do a single thing that they've said, so I'll probably just take it to the store.
The real point is that they're completely undependable, and they don't seem to care. Missing a couple of quick dry shirts has been less than ideal, but it didn't ruin the trip. If this had been a couple pieces of critical gear for a bike tour or whatever you're in to, it could have been far more difficult to work around. This is a store that sells pricy outdoor equipment to people who are need quality gear. They call themselves "Gearheads." Not a single person out of the three I had contact with seemed to have any idea that what they sell could be important. They sure didn't acknowledge that they created any kind of inconvenience. I guess this was an easier way to learn an important lesson about company with equally low levels of competence and integrity.