AuthorHouse Reviews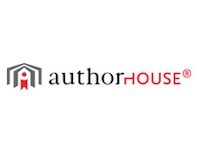 AuthorHouse describes themselves as the leading provider of supported self-publishing services for authors all over the world, and they claim to have released more than 60,000 titles already.
This website states that their goal is to provide people with the tools and services they need to get started and realize their dreams, whether that is seeing your book in stores, on TV, on radio, or even adapted into a film.
They offer their clients three different types of publishing packages: Book to Bookstore, Book to Network, and Book to Hollywood, and an ever further range of specific services within each option.
The Book to Network packages are focused on Web Radio fro $1,799, Web TV for $4,499, or Mainstream Radio & TV for $9,999, and the Book to Hollywood packages range from a Synopsis option, for $1,599, to a Treatment for $4,399, and a Video Treatment for $6,999.&nbsp
&nbsp
The more traditional Book to Bookstore option has three individual packages with different features as well. The first is the Online package for $799, which gives clients previews on Amazon and Google, being featured in their digital magazine, and online distribution through the AuthorHouse bookstore, Amazon, Barnes & Noble, and other book retailers.
There also is a Brick & Mortar option for $1,299 gives you Returnability for 12 months, 10 paperback package books, and 100 bookmarks, 100 postcards, and 100 business cards, and a special Graphic Novel package for $1,999 that gets you a guaranteed spot on Golden Apple's online bookstore, promotions through Golden Apple and Twitter, and possible inclusion as a featured product on the Golden Apple web store.
With so many different options and choices, a client may feel overwhelmed about what works best for their work. Because of this, AuthorHouse.com offers their clients a free consultation with a publishing consultant.
This consultant will help you choose the appropriate services for your personal goals, as well as address any complaints or concerns that you may have about the process.
If you have any experience with AuthorHouse or their services, please leave your reviews below.
AuthorHouse Customer Reviews

Paul D
Author House - Never pay to publish your book use LULU
Don't waste your money paying for your book to be published. LULU printing will let you self publish for $0.00. They have a free ISBN number that is registered to you for each book. You can publish (they are a printer NOT a publisher) your book as an ebook, Paperback, and Hardbound book. There is a cover tool so you can design your own covers.
They also offer, but don't require, help on writing, professional cover design, live editors, live assistance, your own webpage (free on their site) advertising your books. You can set up your own price for each book, and profit margin. Their calculators can tell you how much a book will cost the public, how much you would pay if you order them for yourself, and your profit based on the book price you've chosen.
They also have distribution through a world catalogue of ISBN numbers. My books can be ordered from Great Britain! They are available through Amazon, Kobo, Barnes and Noble, and several other book sellers. Since they are a print on demand service, people ordering from these outlets have to wait for the book to be printed and sent to the recipient. This means you don't pay for books to be printed until they are printed.
That means The store and LULU get their cut before you get your profit. The book is paid for by the person ordering it. Using their calculator, you can adjust your profit per book and it automatically adjusts the cost to your customers. Your readers can also order direct from LULU. Shipping is always paid by the buyer of your book.
If you want to buy your book there is a calculator that gives you your price per print that lowers your price as your quantity goes up.
E-books when accepted by Amazon, etc., are available immediately . LULU supplies free templates, a free converter, and it's up yo you to get the word out unless you hire LULU to teach you how to publicize. By the way, Your book is copyrighted by you and is entirely yours. You wrote it and you own it, so you can still find an agent if you want.

Larry F
Author House is the biggest scam
First off when I sent in the manuscript it came back all changed. had to practically rewrite it. Then there were still mistakes it took forever. They said I can choose cover they sent one cover to choose. Then the book was published. was suppose to be in Christian stores never was. I was suppose to pay $4.50 per book when I bought it. I have had to pay $14.95 per book plus shipping for my own book and they sold it on line for 16.95. then they said I would make $5.00 per book that was sold. this was 6 yrs ago to date they sent me two checks for 17 cents. I know my book has sold cause people have told me especially relatives that bought it. then one day I looked on line for my book and on amazon and yahoo you can practically read the whole thing for free. Look it up When The Enemy Comes by Delores Fischer. I need a good lawyer if any are looking at this can send to
[email protected]
They are a total rip off don't use them and do your homework.