Aulola Reviews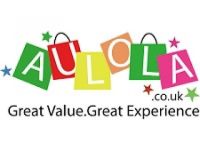 Aulola, found online at Aulola.co.uk, is a company operating within the United Kingdom and Europe as one of the largest working cell phone accessories and electronic products wholesale online store.
How Does It Work?
According to their website, Aulola is one of the largest operating wholesalers and retailers of cell phone accessories in Europe, and provides their customers with a selection of products that range from cell phone and tablet cases to chargers, case decals and accessories, and more.
These products are broken into very broad categories, including New Arrivals, Top Sellers, Specials, and Wholesale, which can then be filtered by price, the date of the newest available products, or by the products which are currently bestselling.
Cost/Price Plans
Since this company sells such a wide variety of products and the products are always changing, being added, or being upgraded, there is no real way to quote a single or static price range for what they sell, especially because the pricing of wholesale products changes based on the quantity you purchase.
That being said, the website is very clear that they work hard to provide low prices for their customers, and they do the best they can to keep their prices low, including manufacturing many of their products themselves so they can have the most control over their prices.
Refund Policy
Unfortunately this company does not provide any Refund Policy at this time. They do provide an option for returning items that are defective if you receive any products that are damaged or otherwise not in working order.
Customers who have received damaged products can return them for refund or replacement within 10 days of the date of delivery, as long as you contact them before you send the products back and you provide them photos of the packaging envelope or box, a photo or video of the defective item, and a photo or video of the specifically defective area.
Customer Service Contact Info
Customers who would like to contact Customer Service with any questions, concerns, or complaints can do so by phone at 0161 831 9627, by email at [email protected], or by using their website's Live Chat feature whenever it is available.
Reputation
Unfortunately this company has very few reviews available from current or past customers at this time, and the few that are available are generally mixed in tone, with some customers claiming satisfaction and others saying the very opposite.
Since this company does not provide their customers with a Refund Policy, customers may want to consider using a different retailer, one which will provide people with some form of recourse if they are unhappy with what they receive.
Competitors and Alternatives?
Certainly there are many different companies and online retailers that specialize in both cell phone accessories and wholesale products, so depending on your needs you should be able to find a satisfactory alternative if you are unhappy with what you find on Aulola for any reason.
If you have any experience with Aulola or their products, please leave your reviews below.
Aulola Customer Reviews

Florence E
Very good service. Order arrived on time and the communication was smoothly. Many thanks Nancy that she always kept me informed of the delivery info. Highly recommend.

Kathleen M
Made a sample order of HDMI splitter with them, good quality and excellent service. Had a few issues however they help me solved immediately. Really reliable company. Recommend.

Genna N
Very good customer service. When I am looking for earphones, they help me find what I needed. Ordered 50 pairs of earphones, 2 pairs are not worked well. I contacted with them, they said sorry and re-sent 2 new ones to me. Pay more attention on product quality would be better.

Alistair
I bought 30 phone chargers and cables which came not as described and faulty to start, it then took me 6 months of emails, phone calls, letters, legal advice to get my money back in the end they gave me £90 back from what I payed which was £148. Such a terrible company I wouldn't recommend to anybody.

Smug L
They will tell you after you buy that your product is being shipped from china when they claim to be in Manchester. Refund policy is poor. They go round in circles my advice is pay with PayPal to avoid disappointment.