Audiobooks.com Reviews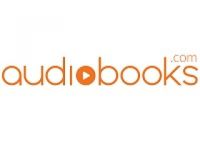 Audiobooks.com was founded in 2012 as a subsidiary of Simply Audiobooks, and makes more than 100,000 books available in audio format.
How Does Audiobooks.com Work?
With Audiobooks.com, you can listen to various books on your computer, smartphone or tablet. Sign up with your details, create an account on their website and enjoy a free trial which allows you to listen to your first book for free. You can continue listening to another book from their audio library by signing up to a subscription.
Get an app from the AppStore or Google Play and enjoy the technology allowing you to listen books in a whole other way - listen on various devices, never losing your place with features like "cloudmark" and an "intelligent restart".
Cost and Price Plans
After you have finished the free trial, you will continue reading one book a month at a standard monthly rate of $14.95. If you wish to read more, you can buy additional credits anytime you need it.&nbsp
&nbsp
If you wish to surprise your loved ones with a special gift or save up to $30 pre-paying for your own subscription, there are four gift plans for you to choose from:
1 month subscription for $14.95
3 months subscription for $44.85
6 months subscription for $79.70
12 months subscription for $149.40
Customer Service
Find answers to the frequently asked questions on this page or contact the customer service team. If you need help you can reach them by phone, email, tweet a question @audiobooks_com on Twitter, or send a request through an online contact form.
The working hours are Monday to Friday from 8 A.M. to 10 P.M. EST, Saturday and Sunday from 9 A.M. to 8 P.M. EST.
If you are an author or publisher and wish your books to become the part of Audiobooks.com library, contact the acquisition team.
Online Reviews/Complaints
With more than 1,000,000 downloads under their belt, it seems that the Audiobooks.com has managed to build a strong and loyal customer base in a relatively short amount of time.
Their website and apps were rated as very user-friendly and people are delighted with their blog, where the new releases are announced every week. The company offers a 30-day free trial that includes one book, after which you can decide whether you wish to continue using their services.
The downsides are that you can read only one book per month for the standard subscription fee and have to pay full price for any additional book you wish to read. In addition to that, you have to pay a close attention to your trial period expiration date, as you will be charged with a monthly fee automatically after 30 days have passed.
Competitors and Alternatives
Three more companies offering the listening alternative to the traditional reading are Audible, Audiobooks and OverDrive App. The biggest competition is vs Audible, an Amazon company that offers access to a big selection of releases to the constantly growing book-loving customer base.
Where to Buy?
You can start you 30-day free trial by signing up for a membership directly on the Audiobooks.com. You can take your audiobooks anywhere with you by downloading free apps for IOS and Android from the AppStore or Google Play.
The Bottom Line
The way we live and the tremendous weight of day-to-day tasks we need to comply with, often leaves no free time to enjoy a good book. That is why the listening is increasingly becoming a new reading.
With Audiobooks.com you can find your favorite books, download or stream them on your devices and dive into the emotions experienced narrators are conveying to you. You can now listen to your books wherever you are - at work, gym, or in a car.
If you have experience with Audiobooks.com or their products, please leave your reviews below.
Audiobooks.com Customer Reviews