Ashley Stahl Career Coach
Ashley Stahl Career Coach Reviews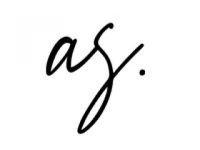 AshleyStahl.com is the personal and professional website of Ashley Stahl, a woman who has created one of the United States' most successful career coaching businesses aimed at helping Millennials find a job they are passionate about.
How Does It Work?
Ashley Stahl is actually a moderately well-known figure for a variety of reasons, the most discussed of which is the fact that before the age of 25 she was working a high risk security job at the Pentagon and before the age of 30 was working with Control Risks helping the most important corporations and countries in the United States protect themselves and their employees from terrorism.
She then gave up her incredibly lucrative career in counterterrorism to start her own career coaching business.
This decision was obviously intensely questioned and criticized, but Stahl says that she found a career that she is truly passionate about, which is helping women and mind find the careers they actually want to spend their lives doing, helping them find actual jobs within this field, and then helping them successfully climb the corporate ladder or even start their own business.
The career coaching offered by Ashley Stahl goes beyond basic resume and cover letter writing, though she will certainly help you with those.
Her coaching focuses more on the important aspects of networking and digging into the "hidden jobs" network, as something like 80% of positions in the US are filled without ever being publicly posted.
People who aren't sure of whether these kinds of services are right for them are welcome to check out Ashley Stahl's free webinar or get her free guide to crafting the "Perfect Elevator Pitch," which is what she calls being ready for any moment with a potential employer.
Cost & Price Plans
Currently Ashley Stahl offers three different types of paid coaching: Clarity Coaching, Job Hunt Coaching, and Business Coaching. Coaching with members of their in-house staff is priced at between $300 and $500 per hour.
Though the website doesn't explain what factors will influence this potential difference in hourly cost. Business coaching with Ashley Stahl directly starts at $35,000.
Refund Policy
The only information this company provides regarding refunds is to say that any customer who cancels their service before going through with it will be a given a full refund of all fees paid.
There is no information provided about refunds after you have participated in their services, and there is no information about guarantees or other customer protection policies. Concerned customers should ask about any existing policies during their initial consultation process.
Customer Service Contact Info
Customers who wish to contact Customer Service with questions, concerns, or complaints can do so by submitting them directly to their website on their Contact Us link.
Reputation
As mentioned above, Ashley Stahl and her career coaching business are moderately famous because of the path she took to get there. In addition to her career coaching work, she has given Ted Talks, written articles published in Forbes Magazine, and more.
Though her services appear to be on the more expensive side and may be cost prohibitive for many people, it does seem as though she enjoys an excellent reputation within her industry.
Competitors and Alternatives?
Though Ashley Stahl is proud of the fact that she was one of the first professional career coaches aimed at helping and guiding Millennials, the truth is that there are many different career coaches, programs, and services aimed at helping people of all ages, so if this service isn't the right one for you, there is likely one out there that will better meet your personal needs.
If you have any experience with Ashley Stahl or their services, please leave your reviews below.
You may also be interested in
Ashley Stahl Career Coach Customer Reviews

Ema
I have participated in two very short consultations with Ashley and in the first of the two, Ashley got a quick run down of my career issues, she asked something along the lines of "So tell me a little about what's going on?" And I told her I wasn't sure what I wanted to do and that I didn't like my current role and then she was basically like, ok I think we could work together and quoted me a hefty sum of almost $5,000 and I was like WOW!! Who has that much money to invest in that type of thing??
I backed away slowly. Then her book came out and I read it, and gave it a review in exchange for a quick consult again and she gave a very generic path that she thought I might be interested in which I hadn't heard of before (I'm being vague lest I am tracked). That small bit of advice was somewhat helpful but was not enough which she admitted to, due to time.
I think she's genuine but is VERY expensive and there's not enough info out there to tell if its all worth it

Ally
I fell for the pre recorded free webinar ( I know because I did two and she chose the same "question" on what is a good weakness to have. I bought in to it, 7 months later no job or interviews. It was a waste of time and money, honestly just don't. She's really good at the talk, I really hoped she was going to help not hurt me and my pockets. I'm so disappointed.

Rae
Does not seem or feel right.
I would not do this.. i get it. Help people find jobs, but a lot of us are so broke as it is. I watched a free video, and it was not useful. I could easily find that information online; free. To us with low spendable income for something that "may" or "may not" help, is ridicules. The money being asked for is way too high. Their are free job coaches out there. When reading the yelp reviews, many who gave high rating, had good paying jobs already. So no. I'm sorry; I do not support this.