ArtFire Reviews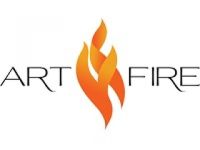 ArtFire is an online marketplace for artistic goods, including fine art, vintage items, handmade goods, and traditional craft supplies.
How Does it Work?
According to their website, the creators of ArtFire wanted to create a community full of creative local makers and independent businesses.
They started with their brick and mortar community and Arizona and soon expanded into their online business, so that customers from all over the world could order the high quality artisanal products their crafters had to offer.
Customers are welcome to treat this website like any other online retailer, by simply picking the category of product they are interested in purchasing and being provided with a list of merchants that provide customers with this very items.
Items sold on ArtFire.com include Jewelry, Craft Supplies & Tools, Weddings, Clothing, Home & Living, Bath & Beauty, Bags & Cases, and much more.
Cost/Price Plans
Unfortunately at this point in time, the majority of the ArtFire.com website is under maintenance and renovation and they don't appear to have their pricing guides for online merchants published at this time.
Other reviewers have noted that this marketplace charges a per month charge, rather than a per transaction charge, but without the company offering their official information, this cannot be officially verified.
Refund Policy
The website says that because of the nature of their membership service, all fees and charges will be considered non-refundable and there will be no refunds or credits for partially used periods.
ArtFire.com goes on to say that from "time-to-time" they may offer their merchants and customers credits, but that is completely up to their discretion, and no gift of credits obligates ArtFire to award any credits in the future.
Customer Service Contact Info
Customers who would like to contact Customer Service with any questions, concerns, or complaints can do so by email at [email protected]
Reputation
There are not many reviews of this website community at this time, but the few that are available from merchants appear to be fairly positive.
The only complaints that appear to be common are that the fees charged by this website are difficult to justify unless you are regularly making sales.
Unfortunately because the website does not currently publish their pricing guide, this is difficult to verify.
There are some customers complaints about orders made through this website, but since ArtFire.com is compiled from many individually run online stores, many of these complaints are likely toward individual sellers and not necessarily the market as a whole.
Customers may want to look for reviews of the individual merchant they are working with before they finalize a purchase.
ArtFire Competitors and Alternatives?
There are many other websites that provide a place for artisans and craftsmen to sell their products, including Etsy.com and Zibbet.com, amongst many others.
If you have any experience with ArtFire or their products, please leave your reviews below.
You may also be interested in
ArtFire Customer Reviews