Arbonne Intelligence Genius Ultra
Arbonne Intelligence Genius Ultra Reviews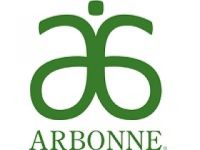 Arbonne Intelligence Genius Ultra, found online at Arbonne.com, is a new skin care tool which describes itself as "the perfect pairing to your skincare products" and promises to enhance their effectiveness.
How Does It Work?
The Arbonne Intelligence Genius Ultra was created in order to help people improve the performance of your favorite Arbonne skincare products by giving them a better way to apply them.
According to their website, two different clinical studies were conducted with this product, comparing the results people had between applying their different skincare products with their fingers versus with this tool.
These studies showed improved appearance of wrinkles and luminosity, as well as improved feel of skin's smoothness, when products were applied using this tool instead of simply using your fingers. &nbsp
&nbsp
Arbonne says this is because the gentle wave motions of the Intelligence Genius Ultra are able to push the product onto the outer layers of skin, getting into the natural ridges of skin and maximizing the product's absorption for faster results.
This product can be used on the Forehead, Lips, Cheeks, Neck, and Eyes, though the website is very clear that it should not be used directly on the eye or eyelid.
Cost/Price Plans
Currently this website is offering a promotional deal where customers can order an Intelligence Genius Ultra with RE9 Advanced® Intensive Renewal Serum and RE9 Advanced Lifting and Contouring Eye Cream for a one-time price of $241.20, which they say is 40% off what these products would normally cost together.
Refund Policy
Arbonne says that customers in the United States are provided with a 45 Day Money Back Guarantee, where any client who is not satisfied are welcome to return their product to their Arbonne Consultant for a replaced or a full refund of the purchase price within 45 days of the original purchase date.
You will have to include a fully completed and signed Return Merchandise Authorization form with your returned product, otherwise it will not be accepted, and you must contact their Customer Service team in order to get your applicable RMA. But customers should be aware that all shipping fees are non-refundable.
Customer Service Contact Info
Customers who would like to contact Customer Service with any questions, concerns, or complaints can do so by phone at 800-ARBONNE or by submitting them directly to their website through their Contact Us link
Reputation
Unfortunately this product appears to be so new that there are not any real customer reviews for this product at this time; most Arbonne Intelligence Genius reviews are for their actual skincare products and not for this particular tool.
Customers should be aware that the clinical studies being referenced on this website were conducted by the company themselves, using their Arbonne skincare products, and was done on a small sample size of just 26 women.
This company does offer their customers a 45 Day Money Back Guarantee, though, so customers who still want to try this product for themselves should have an option if they are unhappy with its performance.
Competitors and Alternatives?
There are many other skincare devices available on the market which promise to better cleanse your skin or to improve the absorption of skin care products due to light therapy or vibrations – some of these products are well rated while others are not. Customers will want to be dedicated to seeking out reliable information before they purchase any of these products.
If you have experience with the Arbonne Intelligence Genius Ultra, please leave your reviews below.
You may also be interested in
Arbonne Intelligence Genius Ultra Customer Reviews

Amy B
The jury is out on this. I bought this several months ago and have been using it regularly because I am secretly hoping it's doing something under my skin, and also I find it very relaxing and soothing to use. I enjoy using it. I also bought the RE9 serum which I like. The problem I have with this product it this:
1. The science is unclear, flaky, biased and tests are carried out by the people who sell it...
2. The people selling it get commission
3. The reviews are always done by Arbonne consultants who sell it, therefore you can take them with a pinch of salt.
I have not found any reviews that are clearly unbiased, which is why I am doing this one. I do not seem this stuff, I simply buy it because I'm obsessed with skin care as I'm almost 40.
I'm not saying it does not work because immediatelt after using it my skin feels good. The heat is very soothing and it helps the product go in, and it also gives the skin a rosey glow but I guess that's the blood going to the surface as a result of the heat. I would love to understand the science behind this more but I can't find anything out there. But - whether it's doing anything more than that I just can't say. I'm not convinced, but since I find it soothing to use before bed I'll continue to use it.