AppSumo Reviews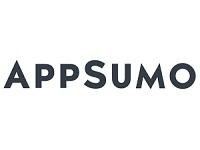 AppSumo is a company that promises their customers that they promote a wide range of innovative, creative, and overall great products for entrepreneurs that will help them "kick ass" at work.
How Does AppSumo Work?
There are many websites out there devoted to items, courses, and informational products to help you gain new skills and talents in a variety of different areas, regardless of your age or background, like Udemy.com.
AppSumo, however, states that they are slightly different from other similar websites in that they specialize in products built specifically for helping people achieve in their careers and business objectives.
The website partners with a variety of different companies that focus on creating these types of products for two purposes. First, they are able to inform and advise these companies to the needs and wants of their members.
Second, is that they work together with their partner companies to create the deals that will appear on their website. Every day, they will host a special deal that you won't be able to find anywhere else online.
These deals are better than what you find elsewhere either because AppSumo.com has worked with the company to provide a discounted price or because they have decided to add something to the product that gives the product added value.
After you find a product that you love and purchase it, you will receive an email that gives you your redemption codes and instructions for getting your item. If customers have any issues with redeeming their codes, they must email Customer Service and they promise they will address the issue within 24 hours.
Customers who have issues or complaints with the product that they feel are so bad they wish to request a refund can do so also by emailing Customer Service.
Their return policy promises that you can request a refund within 60 days of purchase for any reason at all and they will honor it.
If you have any experience with AppSumo or their services, please leave your reviews below.
You may also be interested in
AppSumo Customer Reviews

klo p
AppSumo is scam, beware!!!!
First they give a crap about you, i bought 7 codes from Accuranker from them, for each 39$, so a total sum of 273$ and another 49$ package.
After one month (!!!) they booked the money back to my CC and closed my account, then they want pictures of the cards with my ID, so i sent it to them, but they never answered to my 20 mails or even tried to find a solution, it is a crap company rabbit hole where you better should not put in your money or buy any package from them, cause you never know when they just cancel it, where you supposed to already work with that tool. I will now sue them.

Neves M
They did fraud my debit card
This company did got into my debit card account and did place 5 charges of $49.00 at the same day . I don't even know who they are. !

Shawn H
BEWARE OF DOING BUSINESS WITH APPSUMO!!!
Regardless what they are hawking, know that if anything goes south, Appsumo will NOT back you up. They are in it *only* for the money. I have been going back and forth with their support for quite a while now just to process a refund for credit based on COMMENTS THE BUSINESS OWNER MADE and they refuse to honor my purchase. Anything promises made in the comments by the owner of the deal are NOT something that Appsumo will stand behind. Please don't make the same mistake I made. Buy the deal if you like what you see but do NOT BUY THIS DEAL OR ANY OTHER BASED ON COMMENTS OR PROMISES MADE IN THE COMMENTS.
For someone who has bought 30+ deals since you were only a few months old, you've lost a long time customer. Shame on your AppSumo.
Shawn
The review is also posted here:
https://www.sitejabber.com/reviews/www.appsumo.com#1