ApartmentList.com Reviews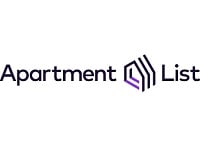 ApartmentList.com is the online home of Apartment List, a website and mobile application which says that their goal is to help make your apartment search as convenient as possible.
How Does Apartment List Work?
According to their website, the goal of Apartment List was to create a convenient and beneficial way for their customers to find their next apartment.
To begin with, all you do is answer a series of questions so the website can determine exactly what it is you are looking for.
These questions will include the size and type of apartment you would like, as well as many of the different features which may be included in an apartment, like hardwood floors, laundry hookups, and more.
They will also take into consideration the neighborhood in which you are hoping to live, as well as important lifestyle decisions like the amount of time you are willing to spend on your daily work commute.
After you have answered all of their questions, they will provide you with a list of apartments that fit your criteria and allow you to mark Yes, No, or Maybe on each apartment so that you can whittle down your list to your very favorites and then only contact the managers of those apartments.
Mobile Options
Currently this mobile application is available for both iOS and Android devices, and there isn't any information on whether they will extend their offerings to Windows or other platforms. Customers without iOS and Android devices can simply use this company's website.
Cost/Price Plans
At this time, it is free to both download and to use this mobile application in order to find a new apartment or other rental property. The fees of this company are likely paid for by companies choosing to pay to have their properties listed on this site.
Refund Policy
Because this company does not charge their customers any fees for using their service, they also do not offer their customers any kind of a Refund Policy.
In addition, there normally isn't any kind of a Refund Policy applicable to the money you will pay to apply for or to secure an apartment lease, but if there are any policies which may be applicable you will have to speak to the landlord or property director directly.
Customer Service Contact Info
Customers who have questions, concerns, or complaints they would like to direct to their Customer Service team can contact them by using the account you create on their website or through their available social media platforms.
Reputation
While there does not appear to be many customer reviews available for this company and their products at this time, the reality is that this is a free service for people looking for apartments, so customers should feel welcome trying this service for themselves to see if it meets their needs.
If you are concerned about the contact emails, keep in mind that you can set up a separate email just to deal with apartment communications.
Competitors and Alternatives?
There are many, many different websites that help people find available apartments and other rental properties, including Trulia, Zillow, Rent.com, Apartments.com, and many others depending on your area of residence and the type of property you are hoping to rent.
If you have any experience with Apartment List or their services, please leave your reviews below.
ApartmentList.com Customer Reviews

Whit T
I listed my home on Zillow.com on 30May22 for $1700. The next day, my property and the pictures that my wife took for the Zillow advertisement appeared on apartmentlist.com for $1000 with a bogus California contact number...not my number.
Obviously, this was done without my consent, knowledge, or any form of contact. Since then, I have had 5 people show up at my home on 1June22 with proof that they had paid a security deposit and 1st month's rent despite the fact that the property had already been rented by me and had been removed from Zillow and the affiliated apartments.com. One young lady is currently sitting across the street in her car, sobbing. For many of these people, this was the bulk or all of their savings.
The fact that this website obviously did not perform any due diligence checks as to the actual property owner (which is quite simple to find online) is reprehensible. Be extremely careful sending financial information, paying application fees, etc. on this website without researching whether or not it is a scam. Especially in these times where everyone's money is stretched thin and many of us are getting increasingly desperate, I find it unimaginable that a business like this can continue to actively scam or condone outright theft over a ten year period.
The BBB reviews of apartmentlist.com should speak for themselves, yet they continue to be accredited by BBB with an A+ rating.

Charlie
Waste of time if you just want to browse
Waste of time if you want to check out the list of potential apartments. I was looking for an alternative to AirBnB for my year+ trip across the US but this site asks tons of questions including your income and wants to setup an account for you before you can even check if you are interested. I don't appreciate when some one is wasting my time

Jackie S
They ask a lot of personal info including salary, say they will send you an email to ign in with, but never do. You cannot see the website without filling in this info, you cannot log in without the email. Waste of time, could be dangerous giving all this info without response. Don't fall for it.

Raine R
You go through the options to look at apartments and at the end it will make you fill out information and give you the option to text a link or email. You never get the email or text and are never able to see your results. its a scam so don't fall for it. GARBAGE!

Jerry
As a real estate agent, I logged into this site to help my clients find an apartment. However, before I referred them to this site, I tested to see how well it performed.
Afterwards, I tried to delete my profile but you have to send them a request. Calling them was worthless, since no one answers the phone.
The phone message instruct you to send them a message, which I have done. No results.
Now daily I receive emails from the apartment buildings I inquired about.
DO NOT SIGN UP FOR THIS SERVICE. EMAILS WILL NOT STOP. WHAT A HASSLE!!