Annie's Catalog Reviews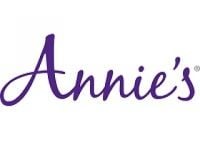 Annie's Catalog, found online at AnniesCatalog.com, was established in 1975 and promises their customers everything they need for their crafts, nostalgia, and home décor interests.
How Does It Work?
According to their website, the Annie's Catalog and Annie's Craft Store creators and employees share their customers' passion for "creative expression and love of home and family."
To best serve their customers, they promise that their team has selected the best new offerings from the thousands of options they come across, to make sure that they are providing you with "original products that surprise and delight."
In addition to the best quality products, however, this company also provides their customers with "quality writing, clear instruction, and beautiful illustrations" to ensure that you can complete your projects to the best of your ability and to the level you wish.
Customers are always able to go to their website and search for a specific product they may be looking for, or they can look through products by category, including Crochet, Knit, Yarn, Quilt, Sew, Fabric, Tools & Notions, Needlework & Plastic Canvas, Beading & Jewelry, Painting & Drawing, and more.
Cost/Price Plans
Since this company carries such a broad diversity of products at this time, there is no real way to quote a single or static price range, especially since they frequently offer their customers sales, promotions, and deals which will change the prices of their products.
Refund Policy
Annie's Catalog and Craft Store says that satisfaction is guaranteed, and that customers who are not happy with their purchase for any reason are welcome to return their products within the first 90 days for an exchange, credit, or refund.
If you are hoping to return an item because it is damaged, they ask that you contact Customer Service right away so they can address any issues and best help you find the right solution.
Unfortunately, they will not accept any returns for downloaded material. If you are having technical difficulties with a downloadable product, you should contact Customer Service for assistance, though they do ask that you contact them within 10 day of the original sale date.
Customer Service Contact Info
Customers who would like to contact Customer Service with any questions, concerns, or complaints can do so by submitting them directly to their website through the Feedback link at the bottom of their webpage.
Reputation
There are not many reviews available of this company and their products at this time, unfortunately. However, their website does provide an extensive list of their products, as well as a good Refund Policy for customers who may be unhappy with what they have received, so new customers should comfortable trying their products out for themselves.
Competitors and Alternatives?
Certainly there are many other companies that sell crafting products of all different kinds, whether you choose a general craft supply store, like Hobby Lobby or Michael's, or a company that is more specific to one particular craft, like Dick Blick's Art Supplies.
If you have any experience with Annie's Catalog or their products, please leave your reviews below.
You may also be interested in
Annie's Catalog Customer Reviews

Shar
Terrible customer service.
Terrible customer service. I contacted them via email on charges for items I never asked for or received. They promised to get back in a day. I contacted them again - after 2 weeks. No response. I called after I was charged again. They did not refund my money and I still don't know what I was charged for. I never received anything.

suze
Quality and good customer service
I've done business with Annie's for a couple of years now. I love the panels I can't find anywhere else; the material is good quality and customer service is excellent - but for a glitch in May and June. Once that was fixed, things have been fine, as they were before their web site issues happened. But until that was fixed, I was ready to never order again.
But Annie's made everything right, and I'm happy to say I'm a happy camper. I also like I can put the things I'd like in a Wish List and wait until there's a sale. There's always something going on sale.

Laura L
They did not send download and customer service not responding
I ordered a downloadable pattern. the link didn't work and says "www.Anniescatalog.com is currently unable to handle this request."
I called and was on hold over an hour and did not get a representative.
I emailed and the response I got was they hoped to get back to me "in a couple of days". A couple of DAYS for a download that should have been to me instantly?
Next I will ask for a refund and forget that pattern.
Beware what you order from this company.
I ordered 3 bundles of FQ, because it was offered for $10/bundle instead of $13.80. When I went through the site and put in my order, I ended up getting charged $13.80 for each bundle. I requested a refund of the difference. Got several emails that just kept saying 'thank you for your order', but no resolution. I then requested 4 times to just cancel my order and refund my money. Nope. That did not happen either. Instead, I got an email that said I should have gone through this one area to get my order for $10/bundle.
There was nothing that said that on the site.
Now I received the order. Is it worth even $10/bundle? No, it is not.
I will NEVER order from this company again. Their customer service is pretty non-existent. They will not give you refunds and will not cancel your order, even though you request that multiple times.

Larry W
This company uses One Stop Mailing for shipping. Takes too long to receive items they ship. They need to offer their customers the option of choosing priority mail or other faster methods of shipping. From Texas to South Carolina its been 8 days since the package left their business and I still do not have a delivery date. The package actually did STOP three days ago and has not resumed.
online catalog and customer service
I have gotten many orders from Annie's. The goods have been excellent, the orders delivered promptly. When I had to contact customer service (my mistake--not theirs) they went out of their way to resolve my problem