Annie's Catalog Reviews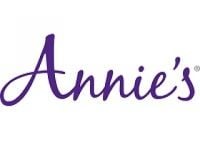 You may also be interested in
Annie's Catalog Customer Reviews

Crafter
Horrible. Very shady practices and terrible customer service.
Charged for items never received. Terrible customer service. Also - if out of stock on something they will charge you anyway and then put a credit to your Annie's account to use later. They don't refund your credit card for items items they don't have. And they don't tell you they are keeping your money. There's a subtle line item on packing slip that says "credit due". Very dirty!!! When I called customer service to get the money back they acted like they can't do it and told me I'd have to wait a week or so to see if someone in the office was "willing" to do that. I don't think it's legal to keep money for something you had no intention of shipping. Still don't have my money back :(

Shar
Terrible customer service.
Terrible customer service. I contacted them via email on charges for items I never asked for or received. They promised to get back in a day. I contacted them again - after 2 weeks. No response. I called after I was charged again. They did not refund my money and I still don't know what I was charged for. I never received anything.

suze
Quality and good customer service
I've done business with Annie's for a couple of years now. I love the panels I can't find anywhere else; the material is good quality and customer service is excellent - but for a glitch in May and June. Once that was fixed, things have been fine, as they were before their web site issues happened. But until that was fixed, I was ready to never order again.
But Annie's made everything right, and I'm happy to say I'm a happy camper. I also like I can put the things I'd like in a Wish List and wait until there's a sale. There's always something going on sale.

Laura L
They did not send download and customer service not responding
I ordered a downloadable pattern. the link didn't work and says "www.Anniescatalog.com is currently unable to handle this request."
I called and was on hold over an hour and did not get a representative.
I emailed and the response I got was they hoped to get back to me "in a couple of days". A couple of DAYS for a download that should have been to me instantly?
Next I will ask for a refund and forget that pattern.
Beware what you order from this company.
I ordered 3 bundles of FQ, because it was offered for $10/bundle instead of $13.80. When I went through the site and put in my order, I ended up getting charged $13.80 for each bundle. I requested a refund of the difference. Got several emails that just kept saying 'thank you for your order', but no resolution. I then requested 4 times to just cancel my order and refund my money. Nope. That did not happen either. Instead, I got an email that said I should have gone through this one area to get my order for $10/bundle.
There was nothing that said that on the site.
Now I received the order. Is it worth even $10/bundle? No, it is not.
I will NEVER order from this company again. Their customer service is pretty non-existent. They will not give you refunds and will not cancel your order, even though you request that multiple times.

Larry W
This company uses One Stop Mailing for shipping. Takes too long to receive items they ship. They need to offer their customers the option of choosing priority mail or other faster methods of shipping. From Texas to South Carolina its been 8 days since the package left their business and I still do not have a delivery date. The package actually did STOP three days ago and has not resumed.
online catalog and customer service
I have gotten many orders from Annie's. The goods have been excellent, the orders delivered promptly. When I had to contact customer service (my mistake--not theirs) they went out of their way to resolve my problem