AmeriSave Reviews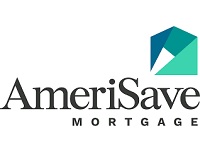 AmeriSave is a company that states they are one of the largest retail mortgage lenders in the United States that employs hundreds of people in all 50 states and DC, making them a convenient choice for people seeking loan quotes, no matter where they live.
How Does it Work?
In addition to their many employees and locations, AmeriSave.com is a direct lender website.
This means that, unlike other loan service websites online like Quicken Loans or Lending Tree, as a direct mortgage lender they can provide you with all the services you will need to complete the loan process, instead of simply matching you with other lenders.
Their website allows customers to search rates and determine the best loan for your specific needs, then apply for the loan directly online, and determine your refinancing or mortgage rates.
Once you've completely read and understood your loan terms, the website says you can download your loan documents, sign them, and mail them back to AmeriSave, who will then process and underwrite your loan, and finally make arrangements for you to close your loan at a location convenient for you.
Because this company provides in house processing, underwriting, closing, and funding all together, they say they can deliver excellent pricing to their customers, as well as high quality customer service.
It is important to note that regardless of who handles your lending process that you make sure to handle all issues and complaints before you sign the paperwork and finalize the deal.
With this in mind, AmeriSave.com does not only provide you with the ability to apply for a loan, but also with many different informational tools on their website.
They have articles which explain the loan process in detail, like understanding closing costs or how to compare loan offers, as well as calculators and graphs that will help you determine how the figures will impact you.
If you have any experience with AmeriSave or their products, please leave your reviews below.
You may also be interested in
AmeriSave Customer Reviews

Dorothy B
UNSATISFIED and disgusted
WORST EXPERIENCE EVER !! Deal with them AT YOUR OWN RISK. Had us jumping through hoops for MONTHS. after completing EVERYTHING they asked they simply threw us to the wolves. NEVER RECOMEND THEM