Ameriprise Financial Reviews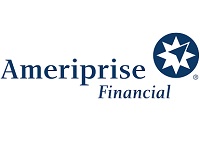 Ameriprise, which originated in the 1980's, has grown to be among the largest financial service companies of its kind. Their overall goal is to help people build dreams and achieve goals.
They are staffed with over 10,000 financial advisors whom provide financial planning and give advice to those who are seeking guidance to set up a strategically sound financial portfolio.
How Does it Work?
Clients who sign up for an account with Ameriprise financial can work with an advisor directly through the site or can search for local advisors. As a new client you may request a consultation to discuss what you want to achieve and how the advisor would get you there.
Through your Ameriprise account, you gain 24/7 online access to all of your accounts and can even conduct your own monetary transactions.
These include paying bill, place trades, viewing account balances, and tracking your portfolio. Their fee-based services range from cash management, lending, investing, tax planning and trading.
Many tools and resources are available through their site and you can access a wealth of information on finances, retirement, taxes, and savings. Within the library there are numerous articles, news releases, and reference materials to browse.
While Ameriprise has gained somewhat of a negative reputation, one of its competitors, Vanguard, has been gaining popularity.
Much of the negativity surrounding Ameriprise's business operation stems from the amount of money people have lost in their investments with Ameriprise. The issue lies with their investment strategy, which can be considered as a "one size fits all" type plan.
While different advisors have different approaches and different training; finding one that has the specific knowledge to help you achieve what you want should not be taken lightly.
Researching each of your potential advisors' portfolio options, investment strategies and monetary gains takes time.
Before committing to an advisor, read the fine print within the contract for questionable fees in their payment structure.
Ameriprise had a vast number of clients who had no idea what they signed up for and were surprised by some of the additional fees they encountered.
If you have any experience with Ameriprise Financial or their services, please leave your reviews below.
You may also be interested in
Ameriprise Financial Customer Reviews

David H
Ameriprise is the worst financial planning service
My wife has been trying to transfer her assets to Vanguard for the past three months. She has made 10 phone calls and has provided everything that has been asked of her. They continue to drag their feet and will not transfer her funds even though Vanguard has been trying to help this process along. The entire firm is made of crooks. Do yourself a favor and invest with a reputable financial services company. Fidelity or Vanguard run rings around these clowns. They only have their interests in mind.
Dave (Glen Mills, PA)

Antonio T
Avoid Ameriprise, Personally Manage your Own Portfolio
Ameriprise Financial in Warren, NJ was recommended to me by my former colleague at work. The advisor I dealt with seemed honest and trustworthy and that convinced me to open an account at Ameriprise and transferred my 401K and pension funds which were at that time earning about 30% and 5% respectively at GSK.
I opened the Ameriprise account in December 2013 (believing that this Ameriprise advisor can do better) and entrusted him the management of the account indicating to him that my goal was to grow the 401K for my kids. He created 3 subaccounts, annuity/insurance (funded by the pension fund plus about 1/3 of the 401K [why?], with pension deferred for 2 years [why?]) and 2 separate stock portfolios (funded by the balance of the 401K).
Then my nightmares started. He was investing in mutual funds with the highest front loads and highest expense ratio; he was buying and selling mutual funds which are intended for long term investment; only 6 out of twelve mutual funds were hardly earning; he invested in depressed Europe stocks all of which were consistently giving negative results. By October 2014, after 10 months with Ameriprise, my account was diving downward loosing significant'tly in a bullish market that is over 10% high.
I did not feel or see that my funds were being managed with my interest in his mind. By November 2014, I decided to close all accounts before the damage become unmanageable. It was a costly account closure with over $30,000 penalty in one sub account alone plus fees and other charges. One more thing, he never disclosed to me the fees being charged on the account of over $500 each month plus the annual fee of $750. It was a very costly experience for me. The lesson here is to avoid Ameriprise financial advisor/broker and perhaps other brokers too as they work for fees and commissions in buying and selling stocks!! Personally manage your portfolio so you can sleep at night!!