Amazon Marketplace Reviews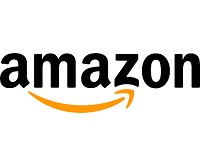 Amazon Marketplace Customer Reviews

Melissa
I buy on Amazon and sell on Amazon! Quality and customer-oriented service. You definitely can find everything you need there!

Filip
Everything is great about Amazon. Excellent service. Keep it up guys!

vampthat
What can I say that others haven't also said? I've been an Amazon Prime member since 2011 and only had one problem, that was resolved very quickly by customer service. They DO sell everything. I am a film buff and I have been able to find films and music that I thought no longer existed. Sometimes, the outer wrapper will be in another language; however, the DVD inside is the same as the original, except that it has been restored if very old, eg: "Lost Horizon". The quality and service is excellent and I would encourage anyone thinking of using Amazon to pay the $99.00 for "PRIME" service - two day, free shipping in quality packaging. You will make up the initial fee in your first order!

Robert
Have NEVER had a problem with them. Great service. Prices are the best. Definitely sign up for Prime with Amazon because of expedited shipping.

Yulia
I like Amazon for the variety of products that can be found there at a reasonable price.
However they could improve the international shipping.
And the amazonprime service is excellent!

Sheila
Have purchased so many items so far and never had a single issue. Great customer care.

Bruce N
A stellar company. While I have nostalgia for traditional "brick and mortar" establishments, one can't dispute the stellar reputation and customer service of Amazon.com
Their customer service is perfect.

Teri
Amazon is excellent in shipping and customer service. (and pricing)
I have been using there website for years. NEVER had an issue that wasn't easy to resolve.

Vernell J
Excellent service will purchase again.
I needed some books for school but I couldn't find a store that was selling what I needed. I decided to order online and came across amazon.com. I found exactly what I needed. I even found some more things that would help me excel in school. After I bought my items. They arrived quickly. It practically came over night. Everything was brand new an unbroken in the box. I am satisfied with amazon.com and am looking forward to shopping there again:)

Sean B
A detailed review of Amazon.com
I have been online shopping for a very long time. I've seen many sites and I've shopped from many online sites, but there is none more satisfying and reliable than amazon.com.
Not only does this site have virtually everything, and I mean EVERYTHING under the sun, the prices are reasonable and there is a comprehensive list of new and used items for varying prices, allowing the shopper to decide what he/she will pay for it.
The check-out system is well done with the individual items listed on one side and the prices on the other, allowing the customer to see exactly what he/she is paying for, then the combined cost of all the items, plus taxes (if applicable) and shipping costs. A coveniently placed 'x' on the product allows the customer to easily delete it if he/she doesn't want it.
The overall lay out of the site is user-friendly and easy on the eyes. The text is easy to read and the items portrayed are detailed and large enough to see. You can even see close ups or different angles of it. There are detailed statistics including mass, weight, height, product features, and contents (if applicable). Some products even have ratings or reviews from users. It is incredible that a site that offers so much can be organized in a way that anyone can use it. Drop down lists, search engines, and SKU numbers (numbers associated with a particular product to make finding it easier) make finding any product(s) the user wants simple.
Amazon.com's popularity is very high and they get a lot of customers daily, but they still have the time to send out e-mails whenever a product is ordered or is shipped. They are prompt with answering inquirires most of the time, thought sometimes it may take a few days. This is understandable due to the high volume Amazon must receive daily. The only gripe I have with the e-mail system is that they do not send e-mails when the product is delivered. This would cut down on the constant checking with the delivery company to see if a product has arrived. Those living in apartments or multi-family homes don't usually have products delivered to thier front door. An e-mail notifying of a product's delivery would be nice. Other than that, there are no other problems, issues, or gripes I have with amazon.com.
If you are an online shopper, Amazon.com has all you need when you need it. They are always prompt with deliveries and their costs, both product costs and shipping costs are reasonable.

Anthony L
I have purchased a number of items from amazon, all of which were delivered on time. I have purchased both books and electronics. They have a wide variety of Items in many categories. You can find almost anything on this site. It is a secure and safe way to shop online. I haven't had a single problem with this site. Everything I have purchased has been at a discounted price. Their simple, yet up to date site makes finding what you are looking for easy to do and easy to purchase. I would highly recommend this site. It's easy to use and affordable.

Laurence L
Selling Books on Amazon.com
This company allows you to become a seller of used books in a very easy and affordable way. Free sign up and free listings of your books on the website. You are free to set your own price and delivery method. Very easy interaction to get your books sold. Never had a problem being paid by Amazon.com. They are reliable and prompt in sending your notice of payment. Their huge variety of books makes it easy to list the very rare to the most popular books on their website. This website can make you a lot of money, I highly recommend it.