Amazing.com Reviews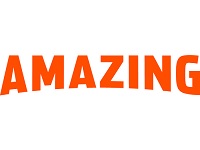 Amazing.com is a website and company that states their goal is to help people build successful businesses through their wide array of specialized courses that can help customers learn what they need to bring their business idea to fruition.
How Does Amazing.com Work?
According to their website, Amazing.com used to be the Amazing Academy, which sold a single informational course on building a business using what they referred to as "never-before-seen gamification and results-focused training" and which they claim was "the most successful online business education program ever created."
Since then they have decided to expand their offerings beyond that very first course, called Amazing Selling Machine, to others which include App Startup, Cash Flow MBA, Copy Command, Online Jumpstart, Social Secrets, and Web Store Mastery.
At this time, their website states that they have reached more than one million people and have thousands of students from more than 100 different countries around the world, making them one of the most successful and wide reaching business training companies in operation.
Cost/Price Plans
Going to Amazing.com and reading some of their preliminary information and articles is completely free. If you decide to make the commitment to one of their courses, you will be required to pay for them individually.
Some of their courses are as inexpensive as $97, while their most expensive course is nearly $5,000. The majority of their offerings fall somewhere in between.
For courses that are significantly more expensive, they do allow their customers to break up the cost of the course over four equal payments. You will need to make the choice of whether to pay a one-time sum or four payments at the time of purchase.
In addition customers must keep in mind that this is simply the cost of the course. Many of these courses will require you to take steps toward establishing your business while going through the course, which will certainly require more money and more investments as you go along, though this should be expected when establishing your own business.
Refund Policy
Their Terms and Conditions states that all students will be given a 30 day window in which to cancel their course registration and receive a 100% refund of any money that has been paid toward a course.
This 30 day period will begin on the first day that your course materials become available; Module One for classes that are released in parts or when you have access to the entire course if it is released all at once.
Since this company does sell their products in a variety of countries, it is important to note that refunds will be processed in US dollars, and limited to the exact amount of money paid in US dollars – differences in exchange rates are considered non-refundable.
Customer Service Contact Info
Customers who would like to speak to their Customer Service team about their questions, concerns, or complaints can do so by phone at 888-415-0615, by email at [email protected], or by submitting them to their website through the About link at the top of their home page.
Reputation
First, it is important to know that if you are considering purchasing one of their courses, you will be much better served looking for reviews for the specific course you are considering investing in, rather than general reviews about the company itself.
As for the company itself, they have been around for a long time, have a variety of courses with up front, straight forward pricing (a clear improvement over their old strategy at Amazing Academy), and have a clear cut, reasonable Refund Policy.
Because of this, customers who have exhausted all free online resources and feel ready to pay for more information and help should not feel uncomfortable about trying out a course offered by this company.
Competitors and Alternatives?
Depending on the type of business you are trying to start, there will likely be countless different courses and paid programs that will claim to help you. It is always important to look for reviews, find Refund Policies, and do all your own free research before turning to a paid source, so that you will be better able to evaluate whether a program is worth the money they are charging.
If you have any experience with Amazing.com or their services, please leave your reviews below.
You may also be interested in
Amazing.com Customer Reviews

Candace
Amazing.com membership got my business to the next level
I have a monthly membership on amazing.com. My Amazon business was just barely making it and I was about to give up before I came across one of amazing.com's free training videos on facebook. The training video was about how to choose the right product (aka a viable one) to source and sell. It helped me a TON. I implemented their techniques and wow. The free training video was a launch video for their Amazing Selling Machine course. I didn't buy it (I wasn't ready to commit to something that big at the time) but I saw that the company also offered a monthly membership with training courses. I bought it and am glad I did. Their training courses are awesome. I've learned so much!! My business is now rocking. Thank you amazing.com!