Alice's Table Reviews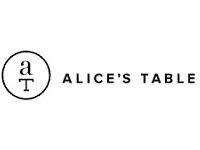 You may also be interested in
Alice's Table Customer Reviews

Karen L
Horrible Customer Service
I mistakenly registered for the wrong class and asked if I could change the date or get a recording. 8 days without an answer. I got an answer today saying it already shipped and no offer of a recording.

Diane M
Horrific Service and No Response
Horrible service. After a promise to refund my money due to not receiving the kit in time, no refund. No responses to emails or phone calls. Good concept but perception of scam.

Angie
No Refund during Pandemic
I was promised a class to learn flower arranging.
They canceled the class and would not give a refund. They said they would reschedule and do it virtual. Because I work in a hospital i told them I was not able to do a virtual because of my hours. This is the description of the class I paid for there is no way they can deliver virtual.I paid 60.00 and they were suppose to provide supplies.
Each guest will receive flowers for a medium sized arrangement and a stylish vase. All the tools you need for the class, including clippers and aprons. Often our classes feature a mixology demonstration with a taste test of the signature cocktail - check your event description to see if one is included!

Kandy K
Great Time a bit overpriced
I had a good time at my class. Even considering signing up. I do feel though, the class was a bit overpriced. Also what got to me, is Exec would go to the table before us and they would cherry pick all the flowers and our table was left with less blooms or buds. I feel that it would be more fair to already have the flowers at each setting with more of selection. Really pissed me off. Also, many of the flowers can be bought for about $30.00 and put your own arrangement together after being taught.

Ang
Definitely not multi level marketing
To say Alice's Table is multi level marketing is incorrect. Execs are offered a one time bonus for a referral and do not take a portion of that person's earnings. There is no hierarchy system and the primary focus is on hosting events, not recruiting more execs. It takes about 6-8 events to break even, after that each event is profitable.

Camilla C
Alice's Table is a MLM, multi level marketing company that just does event planning but really produces zero and makes other people waste their hard earned money. Don't fall for it.