Alibris Reviews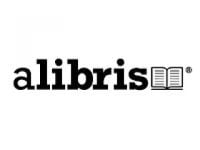 Alibris describes themselves as a vibrant marketplace that focuses on the three fastest growing areas of worldwide media, online sales, textbook rentals, and out-of-print books, music, and movies.
How Does It Work?
According to their website, the creator of Alibris began selling rare books in a traditional brick-and-mortar bookstore and eventually realized that he could create a worthwhile destination for customers searching for rare books if he joined together with other rare book sellers across the country, and eventually across the world.
Alibris.com says their own personal warehouse stocks 100 million titles, but you can also choose to support thousands of independent sellers from around the world.
When shopping, you can click the "See All Copies" link and you will pull up a page which displays all sellers offering that item. You can then sort through the sellers by rating, price, and condition.
In addition to their book selection, the website also promises a comprehensive inventory of music and movies, whether you are looking for new and popular selections or others which are older and hard to locate, as well as the ability to rent popular textbooks at discounted prices off the cost of purchasing them outright.
Customers are also promised that all of their independent sellers, no matter where they are from, are required to maintain strict codes of service, in order to stay true to their customer satisfaction guarantees.
Cost & Price Plans
Using their website to search for certain products or locate independent sellers of various products is completely free.
The prices of products available on their website will vary widely, especially since they provide access to extremely rare books.
Refund Policy
Customers who use their website to purchase a print book, movie, or music item have the first 60 calendar days of their purchase in which to return their purchase for a refund.
Alibris will provide you with a mailing label to return your item, and the item should be wrapped in its original packaging, along with a return authorization page which must be downloaded and included in your packaged return.
Items which are returned more than 60 days after the date of purchase, or which are returned without the authorization form will unfortunately not be accepted for return, and a refund will not be provided.
Customers who are renting textbooks have 21 days in which to return their textbooks without incurring any charges, if they books are lesser quality than they were advertised on their website.
Customer Service Contact Info
Customers who wish to contact Customer Service with questions, concerns, or complaints can do so by phone at 510-594-4586 or by submitting them directly to their website through the Contact Us link.
Reputation
Unfortunately this company does have a long list of complaints recorded online, and many of them – if not most of them – cite very similar problems. It seems the most common problem with this company has to do with shipping, and the problems which stem from that.
Customers who had both purchased and rented items said that the shipping took an extremely long time, to the point where students were already involved in their classes without ever having received their book and where purchasing customers were told that either their purchase was ultimately cancelled or that their book was simply "lost in the mail."
The problem which then results from these complaints is that Alibris.com apparently refuses to return the money from these unhappy customers, saying that since they didn't return their rental or purchase during the prescribed return period, they were not eligible for a refund.
Most reviews stated that Alibris Customer Service refused to accept the extremely delayed shipping time or the failure of receiving the book at all as an excuse for not returning the book during the time period required by their policies.
Competitors and Alternatives?
There are many other online book stores which attempt to provide the same or similar services to Alibris.com, including AbeBooks.com, Biblio.com, Cash4Books.com, and many others.
If you have any experience with Alibris or their products, please leave your reviews below.
You may also be interested in
Alibris Customer Reviews

Monica
January 12, 2022, I ordered AutoCAD and Its Applications Comprehensive 2020 (27th Twenty-Seventh Edition, Revised, Textbook edition)
by Terence M Shumaker, David A Madsen, David P Madsen book with a price of $168.57 from Alibris and the order went through without a problem, received my confirmation by email and the next day I received a cancelation order email of order because the book was "no longer available" and today I search for the same book and it is in stock but with a price of $441.65!!
I am very upset because amazon's same book was available at the time I ordered from Alibris (Wednesday) and today I cannot find the book!!! and I cannot afford $441.65 dollars for the book! honor your online orders!!!! Just make miss the opportunity of purchasing the book in another serious website where they honor the online orders.

PhilipEd
Please know that the people operating this business and website:
#1) continue to use UNDERHANDED and FALSE communication tactics to make themselves appear legitimate,
#2) manipulate every communication to make themselves appear good with their image.
#3) will continue to manipulate the truths - my personal experience and so many people you see on here - except the naive and false people.
Conclusion: DO NOT RISK YOUR MONEY BUYING ANYTHING WITH THIS WEBSITE OR BUSINESS. They have NO RESPONSIBILITY and are WILLING TO LIE TO YOU (and everyone!) with their communications. They clearly lied with their communications to many people that you see on here and they will continue to do this.
Be warned: do not use OR buy OR have anything to do with the people from this website!
User's recommendation: DO NOT RISK YOUR MONEY..