Alaska Gold Brand Seafood
Alaska Gold Brand Seafood Reviews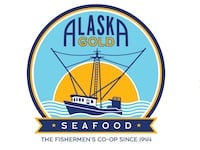 Alaska Gold Brand Seafood is a fisherman cooperative selling wild sustainably caught Alaskan fish.
They aim to provide the freshest best tasting fish while maintaining proper care for the environment they work in.
They claim the result is great tasting seafood that is caught using traditional hook and line methods. This means each fish is individually caught following their one fish at a time policy.
Instead of focusing on mass amounts, they instead take a higher quality approach to fishing ensuring they're sourcing the best available fish.
Products and Ingredients
Through Alaska Gold Brand you can purchase:
King salmon
Silver salmon
Pacific Albacore
Black Cod
Halibut
All of the fish offered for sale on their site is listed as Best Choice or Green on Monterey Bay Aquarium's Seafood Watch program.

Wild caught seafood is healthier for both you and the environment when it is done properly and in adherence with the proper guidelines. Alaska Gold Brand follows all requirements from the state of Alaska.
Cost and Price Plans
All fish is competitively priced and costs on the website include shipping.
The company also offers additional ways in which you can save money. They give you the option of forming a seafood buying club with friends or family and save on bulk purchases.
You can also sign up for their Alaska Gold Club Loyalty Program and receive deliveries once a month with your subscription.
Customer Service
The company stands by its products and will help you with any order issues you may have.
If you need to speak with someone you can reach a representative by phone at 844-833-0120 or by email at [email protected]
Online Reviews & Complaints
The company has many positive endorsements from paleo food bloggers and Paleo magazine.
Their Facebook page is also full of reviews from happy customers, it appears Alaska Gold Seafood does a good job with their deliveries and the food arrives frozen and in good condition.
Competitors and Alternatives
There are a variety of online food suppliers that claim to sell high end seafood.
If sustainability is a concern of yours then make sure to research each supplier and check with the Seafood watch app from Monterey Bay Aquarium.

Some other popular suppliers include Vital Choice, Wild Alaskan Company, and SizzleFish.
Where to Buy?
You can order directly from their website at www.AlaskaGoldBrand.com.

If you have any experience with Alaska Gold Seafood or their products, please leave your reviews below.
You may also be interested in
Alaska Gold Brand Seafood Customer Reviews

Lloyd
Not knowing much about salt water fish, I ordered the black cod, skin on pieces.
I did not expect it to be full of bones. That much waste made it very expensive.
I was very impressed with the shipping however. It arrived in TX completely frozen.