AirfareWatchdog.com Reviews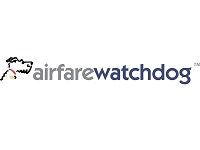 AirfareWatchdog, found online at AirfareWatchdog.com, is a new travel website and service that promises to offer their customers the best quality airfare and travel deals available online.
How Does AirfareWatchdog Work?
According to their website, while there are many other travel websites available online, AirfareWatchdog.com says that these other websites all work in the same way.
They perform a basic search of the web and provide all travel results that fit your criteria, without applying any discerning framework. This is not how AirefareWatchdog.com works.
Instead of simply collecting airfares or travel deals, they apply many different filters to their results to ensure that their customers will receive the best options. These filters include checking seat availability, to ensure that the seats at the special price aren't too scarce to be of use to their customers. &nbsp
&nbsp
They also only list fares they believe are reasonable. If a fare for a route seems abnormally high, they will not provide it as an option to their customers, even if the price has fallen in the last few days. In addition, they are one of the only fare sites that works with Southwest and Allegiant, to provide some of the lowest possible fares.
Finally, this company also works really hard to provide high quality organization of their results, including clearly marking domestic, international, domestic weekend, domestic international, and Canadian fares separately.
Cost/Price Plans
Using this service to find information on available vacations and travel deals, as well as to find important travel information, is always free. When it comes to the cost of your vacation or travel deal that is always within your own control – the prices and fees will be clearly laid out before you are asked to make your reservations or to confirm any payments.
Refund Policy
Unfortunately this website does not appear to offer any information regarding cancellations or refunds at this time, though this is likely because whenever one of their customers actually makes a purchase, this purchase is not processed through their website.
Instead, customers will be taken to the specific website that is offering the fare or the deal they wish to purchase, which means that any decision to change or cancel a reservation must be handled directly with the company where it was arranged.
Customer Service Contact Info
Customers who would like to contact Customer Service with any questions, concerns, or complaints can do so by email at [email protected] or through their Facebook page or other social media sites.
Reputation
Unfortunately this website appears to have very few reviews at this time, and of the reviews that are available, they all seem very mixed in nature.
Some customers claim to have had a very positive experience, while others seem extremely upset with this company due to poor experiences they believe are the fault of AirfareWatchdog.
Some of these complaints lack enough details to make it clear to prospective customers exactly what their problem was, but the more detailed complaints discuss an overwhelming amount of email and fare alerts as well as frustration that this company links their customers out to so many different sites before a purchase can actually be made.
Competitors and Alternatives?
Travel websites are one of the most competitive and saturated markets online at this time, so if AirfareWatchdog.com does not meet your needs, there will certainly be a website who will.
Customers should look for websites based on where they are traveling from, where they are hoping to travel to, or the type of trip they are hoping to take – a cruise, an all-inclusive deal, a ski trip, or anything else.
If you have any experience with AirfareWatchdog or their services, please leave your reviews below.
AirfareWatchdog.com Customer Reviews

Sherra F
Great travel website and interesting information added