Advantage Gold Reviews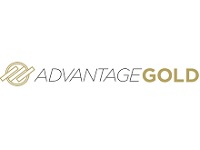 Advantage Gold is a company who states they take pride in being an industry leader that helps customers convert their existing IRAs or 401(k)s into a gold or other precious metal IRA.
How Does It Work?
Advantage Gold is currently offering people a free copy of their Gold IRA Guide, which it says will explain to people a "secret IRA loophole" which will allow them to "reap huge benefits" and allow you to protect your retirement.
While a traditional IRA is said to hold paper currency, or like stocks and bonds, a Gold IRA is a special kind of IRA which will take the available currency in your IRA – or at least part of it – and roll that over into precious metals. Advantage Gold is specifically recommending and IRA where your money would be tied into gold bullion.
For interested customers, AdvantageGold.com says their free Gold IRA Guide will teach you how to effortlessly secure your IRA or 401(k) with gold, and without fees and taxes from the IRS.
You'll also learn how gold protects your money against risk of inflation and acts as a safeguard against stock market volatility, as well as the advantages of diversifying your portfolio and why everyone with "paper assets" could be in jeopardy.
If you decide that you would like to work with this company on potentially changing your IRA, the website promises that one of their trained precious metals experts will guide you through every step of the process, from beginning to end.
Cost & Price Plans
Though this website says that they offer their investors "transparent pricing" there is no publication of their costs, nor any estimates or examples on their website of what it may cost the average IRA holder to successfully roll their investment over into precious metals.
Potential customers will need to speak with a representative regarding all costs associated with this process.
Refund Policy
As a financial institution, it isn't uncommon that Advantage Gold does not offer a standard Refund Policy to their customers.
However, it's important for potential customers to know that their Terms and Conditions clearly states there are no refunds, returns, or exchanges permitted for any of their customers – all sales of precious metals made through this organization are final.
Customer Service Contact Info
Customers who would like to contact Customer Service with any questions, concerns, or complaints can do so by phone at 800-341-8584 or by email at [email protected]
Reputation
Unfortunately this company does not have really any customer or user reviews found at independent sources outside of their website at this time.
That being said, there are sources available online which can help people decide whether or not a Gold IRA is right for them.
Forbes Magazine has published articles about alternative IRAs, including those that are invested in precious metals, and so has Bankrate.com and the Wall Street Journal.
All of them say that it makes sense for certain people to diversify their IRAs beyond the classic stocks and bonds of traditional IRAs, but how you choose to do this and the kind of alternative IRA you choose is incredibly important, and not a decision to be made lightly.
Forbes points out that even the slightest mistake in rolling over your IRA can result in huge penalties from the IRS.
Meanwhile Bankrate.com states that precious metals IRAs are generally not recommended for the average retirement fund because of the fees which have to be paid for bullion storage and for it to be valued every year to comply with certain regulations.
In addition, unlike other types of IRAs, precious metal IRAs do not pay interest or dividends, which is not feasible for some people.
Finally, even Advantage Gold admits that the value of precious metals are like any other commodity, and they can depreciate in value at any time – changing from paper currency to precious metals does not guarantee growth or security.
Customers who are considering making this change should first discuss it with a financial advisor who is not biased toward representing a specific type of IRA.
Competitors and Alternatives?
There are many different companies that offer people the ability to invest in precious metals, like Investment Rarities Incorporated, and Swiss America, as well as companies which promote precious metals IRAs, like LearCapital, and others.
If you have any experience with Advantage Gold ​or their services, please leave your reviews below.
You may also be interested in
Advantage Gold Customer Reviews

Riley
Five stars well earned. Andrew is great and we had positive interactions with the whole staff

Andrew M
Had the pleasure to work with Advantage Gold, I highly recommend.

JML
Amazing Educational Experience!
Invested in GOLD! I would certainly recommend contacting Advantage Gold if you are interested in learning about precious metals. This firm is first class and completely focused on taking their time to educate on the entire process of owning precious metals..from soup to nuts! They answer the WHY and the HOW.

Dave
I've made money with Advantage
I've dealt with a bunch of gold companies over the years and I've bought and sold a LOT of gold. I have to admit, not every company I've dealt with made me, but I've certainly made a lot of dealing with Advantage. One of the easiest dealers to work with and I am truly a fan of their product recommendations. I'm sure I'll be dealing with them again asap. I'm getting really excited to see what happens when gold starts going way up!

Dominic J
Wonderful staff, great education
My experience with Advantage Gold has been nothing short of exceptional. The staff is extremely knowledgeable and helpful and I feel that my needs have always been met throughout my relationship with them. I look forward to a long, profitable relationship!

Natasha K
Great experience with Advantage Gold
I've tried a couple of dealers and by far my best experience have been with Advantage Gold. Their customer service is amazing- I never have to wait to speak to a real person, no automatic robot voice menus
like in other companies. People are knowledgeable and warm. My experience has been great in all of my interaction. Highly recommend!

BK L
Great experience all around. The best part is I price shopped the specific coins for my portfolio across a half dozen different dealers and these guys beat them all! The IRA process was easy and smooth and my agent Michael always calls exactly when he says he will. Advantage Gold is trustworthy, honest, and take care of their clients. THANK YOU!

Christine V
Advantage GOLD Don't do it
About 1 1/2 years ago, I was looking for a self directed IRA in order to invest in properties as to diversify. My traditional IRA was approximately 800K in value. I began talking to the co-founder of Advantage Gold about a self directed IRA. He was relentless regarding his sales tactics.
I had recently lost my son to an accidental overdose and was particularly vulnerable at this point in time. I was finally ready to make the move to invest into Advantage Gold- and I recall the co-founder talking about short and long term investment products. Wow, if I could only go back into a time machine and change ever speaking to anyone at Advantage Gold, I would do it.
Upon my investment, I immediately lost 180,000 in value from my IRA. Yes, that actually happened, I got my statement and nearly fell off of my chair at that number. I called the co-founder, and he began blathering on about long term investments. MAKE no mistake, LONG TERM investments are extremely high priced coins that give the broker/co-founder/ADVANTAGE GOLD an extreme amount of money off the back of MY IRA.
They are swindlers and scammers. Really, they are no better than the street corner hustlers with better suits. I am currently down 100K because my homes have increased in value. The awesome GOLD COINS (HAHA) have tanked. If you have a good head on your shoulders and some good common sense invest in things that you are comfortable with and understand.
The world of gold and special minerals is complicated lining the pockets of the company. This is my take on this company after my money going Poof gone... Just since I wrote this review just lost more money.
Do what you will, just beware, be careful, and don't trust anyone with your hard earned money. I had to watch it disappear.
V

Jennifer J
I was very impressed by the focus on education before making a purchase. My broker spent hours over a couple months talking to me about this IRA rollover process I knew nothing about. I never felt pressured to buy gold. Looking back a few months later, I feel safe and secure knowing I own gold and have a diversified portfolio. Thank you Advantage Gold!!

Dan W
Proud to own Gold and Silver
Advantage Gold taught me all the ins and outs of owning precious metals. They were very patient with me as a I was considering staying in my annuity. Their annuity specialist educated me far more than my financial advisor had when I asked him about annuities. But I learned the full scale of all the fees I had paid over the years with no gain and knew I had to make a change.

Jeremy
Advantage Gold is really nice and thoughtful. They helped me teach me all about gold IRAs, bullion vs numismatic, and which types of coins were best for me.
Their IRA department helped me a ton too. Made it super easy for me and answered all my questions during the process.
Overall it was a nice experience and I would do it again.

Gordon G
I have never purchased gold using my IRA before and until I met Advantage Gold, I didn't think it was possible. I am gold bug and own several ounces of gold and silver coins. I am personally scared to death the dollar is going to collapse and wanted a way to protect my retirement accounts. I got a call from Advantage Gold and they walked me through the whole process. They were very professional and weren't pushy at all. I spoke to a few other gold companies to compare and I was treated the best by Advantage Gold by far. Good people and the experience was great!

Celia M
Backing off from my earlier rating
I received a call from an Advantage Gold rep saying I had attempted to contact him, I'm guessing by email. I didn't recall this but took the call anyway. Over a period of days, we discussed finances, IRA's, and investing in gold to have better returns or a least keep up with inflation. Against my husbands advice (who said he was a fraud), I rolled 20,000 out of my IRA from my community credit union and moved it to Advantage Gold's parent (?) company Self Directed IRA whose address is in Texas. I also added 4,000 amount from my bank account for that year's IRA. I did not do any research and believed him about my investment.
He advised my to buy 1.5 ounce Canadian Silver Fox coins and Canadian 1/4 ounce Canadian gold coins, plus 3 American Eagle coins. I asked how they made their profit and he told me they buy at a lower price and then sell higher, but insisted now was a good time to buy gold and silver. The market fell not that long after and the American Eagle has just recovered with a tiny profit. The Canadian coins are still a large percentage down, and since I have read your article, I see why.
My belief is that he dumped the smaller Canadian coins on me, and made a high profit. Otherwise, he would have put all of the money in American Eagles. There is a yearly fee for storage, and another fee for the handling, which combined is $175.00 for me. For others with different amounts in their account, the fees may differ. I would advise anyone investing in these forms of IRA's do their homework and then make an informed decision.
I'm 70 years old, still hoping more of the money will be recovered, so I t least break even. Don't go for those tiny ounces, and that smooth talking, friendly guy, who sent a "welcome to the family" box of candy, and one of the Silver Fox coins to "hold in my hand" (because I asked), to see just how pretty the are (yes, they are pretty).
= = = = = = = = = =
Here I am again, jumping the gun. I just talked to my Advantage Gold rep and got straightened out on my understanding. I'd forgotten my conversations of 2 years ago. I now believe (again) that I have made a good investment, that the spread is a very good choice and things at this time are looking up. I needed to have my statement explained by terms of how the coins are reported on paper and not how they are actually valued. I believe I am now more well informed and will reverse my rating from my earlier one this morning. The rep is a "good guy"!