Activation Products Reviews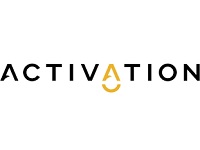 Ian Clark founded Activation Products, a company that provides marine phytoplankton supplements, among other natural products. In the past, Clark was severely ill and overweight and tried many products until he discovered the benefits of marine phytoplankton.
Products and Ingredients
Marine phytoplankton contains hundreds of potent phytochemicals that work in synergy to protect your body's tissues, detoxify your blood, enhance circulation, and reverse abnormal cell division that can lead to cancer.
The Oceans Alive Phytoplankton product is a unique super-nutrient from the ocean that provides the body with an increase in residual energy that builds up significantly when it is ingested daily. Its ingredients are a proprietary blend of Phyto/Nano nutrients consisting of Nannochloropsis Gaditana, Nannochloropsis Galasemis and Concentrated Purified Sea Mineral Trace Elements.
There are nine other products on the website comprised of top-quality ingredients. EASE Magnesium contains purified water and pharmaceutical grade magnesium chloride hexahydrate.&nbsp
&nbsp
Cost
Ocean's Alive: $39.00
EASE Magnesium 8 oz: $29.00
EASE Deep Soak: $129.00
Panaseda 5 Seed Oil Blend: $39.00
Panaseeda Black Cumin Oil: $69.00
Panaseeda Amaranth Oil: $98.00
Panaseeda Coriander Oil: $39.00
Panaseeda Flax Seed Oil: $98.00
Panasilver Silver Sol: $68.00
Customer Service
Call Activation Products at 1-866-271-7595 or email [email protected]
Activation Products doesn't require you to return product for a refund if it is a small amount of product. If it is a large amount of product (6 or more bottles), the customer must return the product. As soon as the customer sends the merchant proof that the product has been sent such as a shipping receipt, then a refund would be issued.
You can return or report items sold by Activation Products Inc. within 60 days of the date of delivery for a refund of the product price only. The cost of returned shipping is the responsibility of the customer.
Returns in the USA or International to: Activation Products-RETURNS - 10701 Abercorn St. Unit 61553, Savannah, GA 31420 USA
Online Customer Reviews/Complaints
Customers have given very high reviews for Activation Products. Many of them have experienced a range of benefits including helping people with dry skin, feeling more energized, and stopped foot pain. It even helped someone with Chron's disease.
Some people who tried the products did not feel any difference, did not like the taste, and found it very expensive.
Competitors and Alternatives
There are a variety of companies that produce comparable products such as Amazing Herbs, Upaya Naturals, and ForeverGreen.
Where to Buy?
You can buy Activation Products at their online store or on Amazon.com.
If you have any experience with Activation Products, please leave your reviews below.
You may also be interested in
Activation Products Customer Reviews

jack s
I ordered Oceans Alive in a very large quantity and was given four $25 coupons for future use. I recently called to place another order using my coupons. I wanted to order another $100 of the product in spite of the fact that I am not aware of any positive results from using it. I was told I can only use one coupon at a time and that shipping would be an additional $12 per order.
That means one small bottle of this stuff would cost me over $26 when using a coupon. Trust me this stuff is not worth $26. When I placed my original order I was excited to be receiving $100 in coupons for future use. At no time was I informed of the coupon rules which basically makes them totally worthless. DO NOT BUY FROM THIS COMPANY. TOTAL RIP OFF ARTISTS.

Kelly C
Frustrating company, product of questionable value to me.
I ordered the phytoplankton directly through A.P.. This seemed like exactly what I needed so I signed up for monthly delivery. I received the first bottle and it tastes horrible...like fish poop. My over-active gag reflex can barely get it down. When it does I have enthusiastic gastric distress. In short, the product doesn't work for me.
I contacted them to cancel. They told me I didn't give it enough time...because I CAN'T. I asked to cancel. They told me I was committed to two months so they wouldn't cancel. I offered to pay the price differential OR the cost of the second bottle just to be done. They said No.
There was absolutely no need for this rigidity or their customer aggressive policies. I was offering the financial commitment. I did not feel like a valued customer. I felt harassed (politely) and I felt it was for no reason other than a corporate vibe of never-let-them-cancel. I'm really disappointed.
No matter how good or bad the product may be, I personally couldn't endorse a product that treats their customers as adversaries. It's too expensive to be treated that way. Now I have to pay for and wait for another bottle of fish poop to arrive so I can contact them again and be told that I'm wrong for not wanting the product. Sigh.