Academia.edu Reviews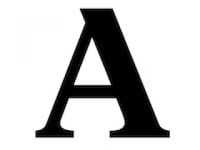 Academia.edu is a social networking website created by and designed for academics so that they can have a community which gives them the ability to stay current and plugged in to their fields.
How Does it Work?
According to their homepage, Academia.edu is a growing community of over 160 million researchers which hosts millions of unique visitors each month.
Unlike traditional social networking sites, such as Facebook and Twitter, the main goal of this website is to allow socialization and sharing within academic fields.
A lot of emphasis is placed on this site being a hub where people can easily post their academic papers, which allows colleagues from around the world to help accelerate the research process.
But Academia.edu also gives their users the ability to monitor "deep analytics" on the impact of their research and track the latest research being conducted in their area of academia they follow.
While current popular networking sites have also helped academics from all over the world connect and communicate, this website is specifically designed for that purpose, which makes it easier to do the type of communicating which these professionals are looking for.
The website is intended to foster a professional and communal environment for networking, listing citations, and file sharing, and keeps academics up to date on the latest people, papers, and talks in their field.
Like other networking sites, this one also provides a mobile app so that you can keep connected at all times and receive updates, in order to better fulfill their promise of keeping academics up to date.
Is Academia.edu Safe?
With this type of public sharing, a lot of concern has been voiced about potential copyright issues which may arise from the use of this site and your personal work, but Academia.edu states that they honor and enforce all copyright laws and will remove any files or users which infringe upon these rights.
If you have any experience with Academia.edu or their services, please leave your reviews below.
Academia.edu Customer Reviews