AbeBooks Reviews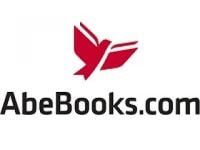 AbeBooks is a website that acts as a digital marketplace where customers can find all kinds of books, including books that are new, used, rare, or out-of-print, as well as cheap textbooks for students.
How Does It Work?
AbeBooks.com works as both an aggregate and a secure payment processor for book buyers and sellers all over the country, and even all over the world.
Customers can use their search tool to find the book they are interested in from a wide variety of sellers who offer descriptions of the condition of the book they have.
Customers choose the book they would like to purchase and they will use the AbeBooks.com payment processor to complete the sale with the bookseller of that book. It will then be shipped directly to you.
Cost & Price Plans
All prices and costs will be dependent on the particular book you are hoping to purchase, the seller from whom you are purchasing the book, and the difference in location from where the book must be shipped to your home.
Refund Policy
While individual booksellers will have their own policies and limitations regarding returned books and refunds, AbeBooks.com has their own Refund Policy.
It states that it you receive a book in any condition other than the one guaranteed on their site, or you fail to receive the book at all, you can request a refund within the first 30 days of your purchase.
Customer Service Contact Info
Customers who would like to speak to their Customer Service team about their questions, concerns, or complaints can do so by submitting them directly to their website.
Reputation
There are mixed reviews for this company, with many of the negative reviews focusing on issues with delayed shipping or other shipping problems which they then felt were not adequately dealt with by this company.
Competitors and Alternatives?
There are many different companies that specialize in helping people find, or sell, a wide variety of books in a wide variety of forms, depending on what customers are looking for or need, including companies like Book Depository, Alibris, and others.
If you have any experience with AbeBooks or their products, please leave your reviews below.
You may also be interested in
AbeBooks Customer Reviews

Hilary
I use Abebooks frequently to get rather rare metaphysical books. Great store. Always timely and once I had to call with a question- got through easily, the propriator was friendly and helpful

Liti K
This is the best place to find almost any book available with the default order of results being lowest price first. You can search according to hardcover, paperback, first edition, etc. and you can make your search very specific. This site is like stepping into a huge second-hand bookstore where you can browse and find hidden treasures.