ABCMouse Reviews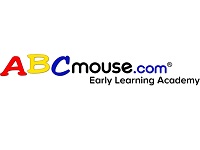 ABCMouse is an online learning program for children in the pre-school and Kindergarten age range who want to work on and build their skills with fun and entertaining at home lessons and activities.
How Does ABCMouse Work?
The company states they provide parents and children with a full online curriculum that will support them throughout pre-school and Kindergarten.
Their Step-by-Step Learning Path includes a full curriculum of more than 450 lessons in six levels. As your child completes each lesson, they are motivate to move forward to the next lesson through their system of "Tickets and Rewards."
The lessons consist of books, puzzles, games, songs, art activities, and printables that are based on a specific topic, with special focuses on Reading, Math, and "The World Around Us," which incorporates beginning science and social studies.
Cost & Price Plans
This is a subscription based program, so there is a monthly charge of $9.95 each month you continue using it, though they are currently running a promotion where new members can get their first month for free.
Refund Policy
The website charges for each month's services in advance, and they state that no full or partial refunds will be given.
If you do choose to cancel, you can continue using the services until your current subscription runs out and will receive no further charges.
Customer Service Contact Info
Customers who would like to speak to their Customer Service team about their questions, concerns, or complaints can do so through their personal account at their website.
Reputation
This program seems well liked and respected by organizations that work with and review early childhood education programs and materials, as well as by parents who appreciate the ability to track their child's progress.
Competitors and Alternatives?
There are different products that offer to teach children at all different age levels, and focusing on various subjects, especially reading and mathematics.
Parents should look for a program that will fit their child's specific age and needs.
If you have any experience with ABCMouse or their products, please leave your reviews below.
You may also be interested in
ABCMouse Customer Reviews

Thomas S
Love ABCmouse - Engages and Teaches Young Children
We had two children use ABC Mouse for years. Both our daughter and son loved it. It felt like "play" to them but they learned so much and both entered kindergarten way ahead of their peers. It's also amazing how much there is on ABCmouse. Our son was always spouting facts about animals and biomes. Amazing!

Traci
I contacted the company to cancel the membership as instructed and still getting charged now for 4 months. I have had no deed back from company and now letting my card company depute the charges. BEWARE, screen print or make a copy of any communication to the company.