A Place For Mom Reviews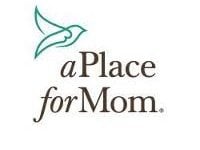 A Place For Mom, found at APlaceForMom.com, is a service that states they aim to help families in the US and Canada connect with the right Senior Living facilities for their needs.
How Does It Work?
According to their website, A Place For Mom was founded 15 years ago in order to help families "navigate the maze of senior housing options." It has since grown to be the largest operating senior living referral service in both the United States and Canada.
The website says that though they call their service "A Place For Mom," the reality is that they will help you find the right senior living circumstances for any loved one in your family.
They understand that each family has their own personal story, which must be honored when moving a loved one into the next stage of living.
Their service operates very simply. Customers will contact one of their 400 local Senior Living Advisors who will listen to your family's unique needs, including your loved one's lifestyle, care needs, budget, and preferences for senior living.
Then, based on your unique assessment, the Advisor will send you information on the senior living communities which meet your needs.
You can then use their service to schedule tours of the communities, get information on how to evaluate the facilities, and contact your Advisor any time during your search for additional help.
Finally, when you do select a community, the Advisor will provide you with guidance on "making the move as smooth as possible."
Cost & Price Plans
At this time, A Place For Mom is completely free of charge for the families that are using their services to find the right Senior Living facility for their loved one.
They are able to provide their service for free because their participating providers and communities pay their operating costs.
In addition, they promise their customers that all communities featured on their website have been prohibited from passing their fees onto families – no one should be charged any additional fees because they found their facility through the A Place For Mom service.
Refund Policy
Because this company offers their services to families completely for free, they do not provide their customers with any kind of a Refund Policy, as it isn't really necessary at this time.
Customer Service Contact Info
Customers who would like to contact their Customer Service team with any questions, concerns, or complaints can do so by phone at 855-403-2299 or by email at [email protected].
Reputation
This company actually suffers from some very serious criticisms. A New York Times blog post discusses the problems with services like A Place For Mom, including their specific service, saying that the people who are recommending communities and facilities often have no personal knowledge of these places other than what they see on paper.
In addition, these services charge the facilities and communities large fees which simply can't be paid by all communities, so they are not necessarily offering their customers a truly representative sample of all the options that are available in their local area.
This service is free for families to use, so customers may still want to use their services to see what kinds of information they can get.
However, many customers have complained that once they signed up with this service, they were called repeatedly, multiple times each day, because the Senior Living Advisors that work with their customers are essentially trying to "close a sale" by getting you to work with one of their partner facilities.
Competitors and Alternatives?
Senior assisted living facilities are growing at fast rate, given the large size of America's aging population, and there should be a lot of information available both online and from local facilities.
If you have any experience with A Place For Mom or their services, please leave your reviews below.
You may also be interested in
A Place For Mom Customer Reviews

Debbie T
Very grateful for their help
My mom was diagnosed with Dementia in April 2020. By April 2021, she was falling regularly and burning food and making very poor decisions, like walking 7 hours outside in the Florida heat.
I saw an ad on TV for A Place for Mom and called them. I told them my mom had a little dog and I was trying to find a place near me that would accept her dog too. They spent 30 minutes asking me lots of questions about my mom. Then called me back in a couple of days to tell me they found a couple of places. We set up some appts and then my mom refused to go. I told them I'd keep in touch. They said they'd check back in a month or so and did. Finally in October my mom was willing to check out the places. She like one better than the other and then she got Covid and was in hospitals and rehab for 5 weeks.
The woman at A Place for Mom helped me through every step of the process, did not pressure or harass me in any way and we placed my mom in a lovely ALF 10 minutes from my house. I've now become my mom's daughter again instead of the person trying to enforce all the rules.
It took a few months, but now she really like where she is living and our relationship has improved tremendously. I am very grateful to A Place for Mom's help as I was not able to find this place on my own even with all of my searching.

Lynetha L
Only in it for the money, not Mom.
They told me they would send me some places to consider. Instead they sent an email sayin my mother would be best looking at places that accept Medicaid and they couldn't assist with that. They had no idea that me and my husband were willing to help with the expenses.

mkthompson
Rude, rude, person who kept telling me how helpful "she" was even though I had answered all her questions online and to the first person who answered the phone. Do NOT trust these people.

Melissa
Once they get your number...you will be inundated with unwanted calls
Instead of " A Place for Mom" it should be called a "A Headache for her Children". Once an inquiry is made the calls are relentless.
These advisors are clearly Customer Service Reps. I asked for No phone calls please and was inundated with calls.
Again, I called and requested no calls, not only did a Place for Mom continue to call, but so did the AL Sales reps. This is a seriously stressful time for most and A Place for Mom only added to that stress.

Teresa P
Will not work with insurance.
If your loved one has medicaid/medicare Long Term Care, or a Nursing home policy, They will not even speak to you. If you have money to pay for care, then i guess they would speak to you. Practically hung up on me.

Veteran
Beware and document all offers
A place for mom helped me find a place I could afford to live at the Arietta in Sarasota Fl. Only they didn't. Nor did they follow up. I am currently living at that location and every review I write they removed.
I now had to hire an attorney and they caused me to lose everything I have for their fee and never would return my calls. I want everyone to know they are not the 5star perfect locators they claim to be.
I have now lost all my savings and face homelessness because I believed in them. don't.

David C
Unable to help. Could not get any info that would help. Lousy follow through

Donna K
Words cannot do justice to the help and comfort A Place for Mom gave me and my family during a stressful time. I have spent the last month searching for the 'right' place for my Uncle. He is diabetic primarily but his health conditions have fluctuated so much over the last month that his care needs kept shifting.
My Care Advisor, Layton Gaskins, was with me every step of the way guiding me with questions to ask when visiting felicities, checking in on my Uncle's status, adjusting his care needs with potential matching facilities. Layton was a calmness in a turbulent storm. I cannot image going thru this alone and thankfully with Layton, I was not! I highly recommend this service, take the helping hand and find the 'right' place for your loved one.

connie t
I sent a review of the facility,Wellington Place, where one of my elderly aunts is housed.
She is across the country from me and I always send her a Christmas gift.
In March, after sending her a gift I received the package back with, Deceased marked across it.
Imagine my feelings! I called the facility and inquired as to when she passed.
I was told that she was fine. I then inquired as to why her package was returned. They told me they had a big turn over in employees and it was an accident.
Imagine my anger.
I did a review of this facility on A Place For Mom.
They refused to print it! They said that the facility told them the mailman had marked the box as such. They refused to post my review, saying that the facility said the mailman had done it.
I pointed out that the mailman does not deliver to each room individually, so someone had to tell him this.
Again, A Place For Mom sided with the facility.
Seems to me like they can't be imparrtial. Paid off by the facilities they represent?

Cathy T
False advertising and no help
They repeatedly state that they "care" about your situation because it's so hard to find information on caring for your loved ones. That was a complete lie! They only help someone if their aging loved one is rich. They repeatedly told me when I spoke with them on the phone that they "couldn't" answer ANY of my questions.
Not even general questions or where I COULD go for information. Even their tone in the way I was spoken to changed when they heard that my parent was on Medicaid. It was extremely upsetting. To top it off, I received a second call from them (apparently she wasn't told that my parent was poor, from the first caller) and told me she couldn't help me, and this time I hung up!
They made the bad situation worse and totally FALSE ADVERTIZE! NO HELP!

Teresa V
Don't bother if you're poor!
They only provide you a list of ALFs that require big $$$. In order to find an affordable ALF for my indigent mother who is on medicaid, I had to do my own research. A Place for (rich) Mom was no help.

Robert
Poor Service - Waste of Time - Requested They Cease Work with Us
I fully agree with this part of the review on the main Reviewopedia page for APFM, "...many customers have complained that once they signed up with this service, they were called repeatedly, multiple times each day, because the Senior Living Advisors that work with their customers are essentially trying to "close a sale" by getting you to work with one of their partner facilities."
Out of eight facilities that made matched our needs, one of them happened to be associated with APFM. I only found that out when the facility asked so they could determine if the commission should be paid.
So, buy luck, they had a 12.5% success rate with us.