99Designs.com Reviews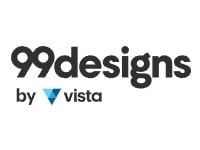 You may also be interested in
99Designs.com Customer Reviews

John
Some great stuff but also some very average stuff
First time worked well with good quality design. The second time, it was very average, and support foo resolution wasn't helpful. Had to post a third project to get a complete redesign and working graphics/ compatible files that I was supposed to get in my second project. This end up costing twice the money. For a one of project I guess you might have a 50 / 50 chance of something of quality. I think they could improve if they work on their quality checks and after sale and project support.

Kethan
A few months back I needed to get design done for my wife's boss. She owns a dry cleaning (not my wife, her boss) in downtown Sydney. The lady is a bit older and her logo was the same since the 80's so it looked dated and frankly, quite ugly.
When she assigned my wife (she is a secretary there) she tried for a few weeks to create something fancy in Photoshop, but at the end, it looked just as bad as the original logo from the 80's haha
So to help my wife and impress herbs, we created a contest for a logo. We received SO many submissions and suggestions, it was almost overwhelming.
Long story short, the designers at 99 Design rock, and my wife and her boss were super happy. I was like a hero hahah loved it!
Cheers

Richard S
I have started on 99designs 2 years ago as absolutely beginner and I learn so much there! Lot of inspirational designs, great designers to learn.This is the best site.

Maddox T
I submitted to 99Designs a few projects and the creativity the designers on hand can deliver is simply astonishing.
Twice we ended hiring the designer for the whole branding project.
Great website!

Jenny l
love the design, agree with all the revieweers

Ajhar M
99designs is a cool idea - put your graphic design project up for bid, get a bunch of submissions, give submitter feedback, and then choose the winner.

Chan C
I will say, this is an average website. You can try it once.

Issac B
Had a great experience. Awesome site.

P S
Never had a problem with this company all good

Bad B
I like this site I think they have a great service
I've used them in the past with succcess.