7k Metals Reviews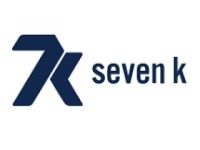 7k Metals is a precious metals company which promises their customers a better way to purchase precious metals by using the influence of collective purchasing power.
How Does 7k Metals Work?
According to their website, precious metals companies like 7k Metals and all of their competitors agree that people should invest some of their money into the precious metals market and into physical precious metals.
But they differ from many of their other competitors because they want to provide people with a way to purchase these metals at cost.
Their website says that since other companies choose to make their profits by charging a fee for the metals that you buy, customers often become frustrated because this can make purchasing the metals they want cost prohibitive.
But 7k Metals takes a different approach to providing their customers with precious metals products. Instead of charging commissions on the individual products, they choose to ask their customers to become Annual Members of their organization.
Having large numbers of members means that this company can use their collective purchasing power to provide everyone the chance to purchase their products at direct market values throughout the year.
In addition, they allow their members the opportunity to earn commissions from referring new members to their website. They say that members who are motivated to take advantage of this opportunity can not only cover the costs of their own Annual Membership but could actually earn money above and beyond.
Compensation Plan
This website does provide a downloadable explanation of their Compensation Plan for customers who are interested in getting a full explanation of how their opportunity works.
First, customers will need to sign up as a Member or as an Associate of the program and then you will have the opportunity to earn income in a variety of ways, including: Team Commissions, 5% Matching Bonuses on Team Commissions, 2nd Generation Matching Bonuses, and more.
Cost/Price Plans
In order to purchase your 7k Metals Membership you will need to pay an annual $250 fee, which then waves any additional associate fees.
If you choose to forgo the Annual Membership you can purchase the Associate Fee for $75.00 and then $10.00 per month, which allows you use of their Marketing website, Back office Dashboard, and any other tools they provide.
If you want to forgo the earning opportunity all together, you can do that, but you will still need to pay for the annual Membership in order to get all of your gold purchases "at cost" the way the website advertises.
Refund Policy
Unfortunately this website does not provide a clearly detailed Refund Policy anywhere on their website.
They do mention that residents of certain states that cancel their Associate Membership and would like to receive a refund will be able to collect a 90% refund of their initial $75.00 fee, but it is unclear what the residents of unmentioned states will be eligible for, if any refund at all.
Customer Service Contact Info
Customers who wish to contact Customer Service with questions, concerns, or complaints can do so by phone at 208-502-0982 or by email at [email protected]
Reputation
Unfortunately this company has almost no reviews that are dedicated to their precious metals buying experiences, but rather it seems that all the reviews at this time are related to their earnings and commissions opportunities.
This is not a surprise, as 7k Metals Members who take advantage of the earnings opportunity will want to be very vocal online about what a great opportunity they have so that others will want to sign up with them, allowing them to earn money.
But with any MLM opportunity, the bottom line is always whether or not the product being sold is worth having.
The product in this case is the $250 Annual Membership, and the question is whether the cost of this membership is significantly lower than the individual commissions charged by other precious metals companies, and this isn't really clear. This company makes no argument for this and provides no evidence to promote this case.
Competitors and Alternatives?
There are many, many other companies which will help you invest in and purchase physical precious metals, so whether you are interested in investing in a precious metals 401(k) or are more interested in simply curating a high quality collection, there are many other options available to you.
If you have any experience with 7k Metals or their products, please leave your reviews below.
You may also be interested in
7k Metals Customer Reviews

Steve M
I joined to help a family member and to purchase silver and gold. I tried to purchase gold with my credit card and was told that they can not take a card for over the limit of $1,000.00 , the bank will not allow this. Really?. Change banks. The travel card is not user friendly. You can not check out trips without first activating the card. Then you have a time limit to use it. NOT Good. I find this company to be not user friendly.

Rob P
After joing 7k in Nov of 2017 on a whim, I found the membership to be extremely powerful. 8 monthsn I have purchased enough silver and gold bullion to more than make up for my membership fee. The product is delivered quickly, by insured USPS. The back office that is provided allows the members to track all there purchases for tax purposes. I am extremely satisfied with this company and there response to any need or request. I highly recommend anybody jump on this membership if they are interested in purchasing Bullion for the guaranteed lowest price. Usually around .20 cents over spot price.