1Up Nutrition Reviews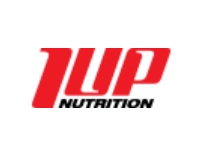 1Up Nutrition is a nutritional company that markets a variety of dietary supplements that the company states have non-proprietary formulas backed by third-party lab testing and use the highest quality ingredients.
Product and Ingredients
1Up Nutrition offers a variety of different products featuring quality ingredients, whether you're searching for a pre-workout whey protein powder or a traditional fat burner. Whatever your goals are, 1Up Nutrition offers a path towards achieving them.
Their open and transparent non-proprietary formula lets you know exactly what you're paying for and is something you should always take note of before consuming a new product.
Some of their products consist of the 1UP WHEY, a 100% premium whey protein powder promoting lean muscle growth, supporting essential muscle recovery and improving your strength.
This is an ideal product for working out and when paired with a proper diet, it provides the exact kind of fat burning results you're searching for.
Next up is the 1UP For Her and For Him, a pre-workout powder that allows you to get a leg up on the competition and strive even further for the results you've been looking for.
This is a pump volumizer and endurance complex that improves energy, performance and focus complex while being offered in five different flavors including Blue Raspberry, Key Lime Ice and the new Island Mango.
Looking for a fat loss supplement that actually works? 1Up offers the Fat Loss Stack for both Him and For Her that comes with a 16-week training program.
This is one of their highest reviewed products constructed to provide more energy, peak performance and a stronger focus complex.
1Up Nutrition also offers protein recipes that allow you to create the "unicorn donut" of the pastry industry.
Whether you like blueberry or chocolate, 1Up Nutrition Athletes has all your sweet recipe answers with protein muffins baked with 1Up Protein Powder.
How Does it Work?
Most of these products need to be consumed directly before or after your workout within a 20-30 minute time period.
Simply mix 10-12 oz. of water per serving beginning with half a serving 20-minutes before your exercise. It's important to not combine it with other stimulants or caffeinated products.
Eventually you can work your tolerance up to the full serving.
You'll have no problem catching up on your beauty sleep after a high octane performance workout with 1UpNutrition, just make sure not to consume these products at least 3 hours before heading to bed.
Cost/Price plans
There are several different package plans to consider when choosing the product that is right for your transformation challenge.
1UpWhey - Regular Price: $49.99 Promo Deal: $42.99 *or 4 interest-free payments of $10.62 with Sezzle
1Up For Her or For Him - Regular Price: $149.49 Promo Deal: $127.49 or *4 interest-free payments of $31.87 with Sezzle.
Her Ultimate Fat Loss Stack + Training Program - Regular Price $247.99 Promo Deal: $210.79 or *4 interest-free payments of $52.70 with Sezzle.
Customer Service
1Up Nutrition offers 100% money back guaranteed if you're not satisfied with their product after 30 days of purchase. Although, it's important to remember that all products must be less than 20% used to qualify for refund.
Customer service is very important to 1UpNutrition. They keep a list of frequently asked questions on their website that allows you to find the answers you're searching for. You can contact them anytime between 8 AM-12 PM EST, Monday-Friday.
Online Reviews/Complaints
Does 1Up Nutrition work? For the most part, customers seem to love the products they offer. Folks claim to love the taste and smell of the different flavors while believing full heartedly that the diet products do the trick and get them the results they need.
They're also satisfied with the pricing as it's consistent with the industries standards.
Some customers have complained about the sweetness of the products being overwhelming which can be completely subjective, but it is something to be aware of before purchasing.
Regardless, reviews have stated that they've been seeing great results and for the most part are in love with everything they've been offered by 1Up Nutrition and will continue using their products.
Competitors and Alternatives
There are other pre-workout products that many of us have used believing it would be the difference between reaching the next level or not. They may even be great products that you feel a certain sense of loyalty towards.
The question is how does 1Up Nutrition size up against the competition?
When comparing 1Up Nutrition supplements vs. Shredz, vs. 1stPhorm or vs. PEScience, the difference is in how enjoyable the products actually taste compared to its competitors.
Unlike most fat burners and fat loss supplements, 1Up Nutrition offers recipes for making delicious protein stuffed foods to go along with their diverse powder selection and flavors.
If you're looking for the closest alternative to 1UpNutrition, 1stPhorm may be your closest comparison with fat loss supplements for both him and her, performance enhancers and transformation challenges.
Where to Buy?
If you're looking to add another element to your workout regiment, order 1Up Nutrition products now, visit their online store that commonly features promotions and order today.
Walmart is also a carrier of 1Up Nutrition and it would probably be a good idea to contact them and make sure your specific product is available in your local store.
The Bottom Line
Recent research has shown that staying fit through physical activity with a healthy diet is essential to leading a happier and more fulfilling life.
Getting the most out of your workouts is absolutely essential to accomplishing your next transformation challenge. You should definitely expect to level up your workout game with 1UpNutrition.
Whether you feel like you want to tryout some samples before you dive into trusting this pre-workout whey protein powder as your go-to supplement, or want to go all in and begin their 8-week Transformation Challenge, 1Up Nutrition may be the ideal fat burning product for you.
If you're not much of a fan of your pre-workout tasting sweet, then perhaps this product isn't for you. Bottomline, this product can provide you with a path towards reaching the results you need and in a variety of different ways.
You may like your pre-workout drink on-the-go, or a protein donut in hand. Whatever it is, 1Up Nutrition is one of the most popular pre workout products on the market today.
If you have any experience with 1Up Nutrition or their products, please leave your reviews below.
You may also be interested in
1Up Nutrition Customer Reviews

Tanya
Taste good but very under dosed!!!
I get it, they're all over social media and have a log of young fit influencers getting paid to talk about them. But someone that's in their early 20's with a fast metabolism and eating lettuce for lunch and dinner can not tell me that the get results from them.
Please pay attention to how they talk about the product....Their just reading you the labels in front of the camera.
I learned my lesson. Do your research on their nutrition facts and compare them to other brands. At the end of the day, supplements are supplements but the main focus that we all miss is the milligrams and grams of the main ingredient.
No more Instagram supplement brands for me.

Chrissy
1p Ntrition has the WORST customer service I've ever seen. We ordered several boxes of protein bars and the chocolate peanut butter ones must have had some defect because they do not taste right. My boyfriend and I agree they taste like packaging. I'm assuming this is a one-off situation since the rest of the reviews love this flavor. When we reached out - hoping the company would make the situation right - they told us we were wrong and there's nothing wrong with their products and if we didn't like them we could pay to ship them back. These are by far the most expensive protein bars in the market and not worth it. Especially if the company cannot do the right thing and have some basic customer service decency. Standing behind your product does not mean that there can never be any issues - it means fixing a problem when a customer is not satisfied. Packaging issues are pretty common in consumer goods. We will never order form this company again - the products are not worth the price.