1800Accountant Reviews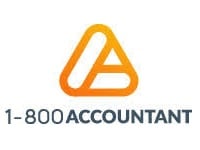 1800Accountant Customer Reviews

Sad C
These people screwed up my tax return and it costed me thousands of dollars. When I complained, they canceled my subscription and will not refund me. Find someone else. These people are criminals.

Patricia R
I have found it no more "pricey" than a cpa firm. I always get a call back when told I was going to or a call upon my request.
Accountant was knowledgeable and helpful in set up from beginning to end. Answered tough questions this is a time saver for me and gives me the ability to concentrate on what is important, The Customer.

Sabrina N
Do not use this service, I run a Non-profit and because of these people we have lost our 501c3, this is due to the fact of the failure of filing my business taxes. Then they had to nerve to still try to charge my CC (twice) for more fees after the service was cancelled. I have filed a complaint with the BB, but they said they were willing to pay only the refund of not filing my taxes and I had to give access to ach information. I asked for all fees to be refunded on top of all the fee occurred by the IRS for their mistake. They have since refused to acknowledged my existence.

Dave H
Started a new business, On Legal Zoom recommendation we spent an hour on the phone with "Bobby". Bobby gave us a good ol boy. Look what we can do. I bit based on what was promised. I gave $1,200 with Bobby's cry everything is covered. After 2 months my credit card was hit for $39.00 a repetitive monthly charge.
Point blank I was lied to and I never gave permission for this charge, Bobby's good ol boy attitude is now hidden behind his keyboard
I was scammed shame on me!
Please do not use them!

James D
over priced. sell you way more than you need, and then no one calls you back when you complain about it. You end up doing your own taxes it seems after learning how to scan everything in. Portal is not very user friendly either. Will be looking for a different solution next year for sure.

John T
So unprofessional, didn't follow up with anything sold me hard on their abilities. Had to file my taxes on my own. Couldn't get anyone on the phone during peak tax time. Won't give a refund because it's outside of their 30 day window. Don't do business with these crooks. Very disappointed. If I could give them 0 stars I would. How do you put a timeframe on a service they make you pay in advanced, how did I know they would fail on their end. Up sold me at the start with things they had no intention of doing. How do you put a timeline on refunds for a service they didn't provide when you have to pay up front. These guys are crooks look else where for tax help people. Sent out multiple emails after I cancel stating someone would call me in 2 days and never called me. I had to track them down weeks after the cancellation

leigh
Just didn't ever do what i needed it to

beastsaver
Stay away, far away from this scam outfit.
Highly deceptive and dishonest and social deviants.