17Hats Reviews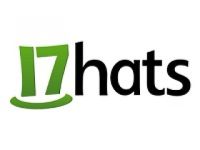 17Hats is a company that offers organizational software to small businesses to help them with client management, booking, invoicing, and a number of other tasks.
How Does 17Hats Work?
According to their website, there are many different applications, services, and software out there designed to help businesses meet all their needs.
Unfortunately, all the existing solutions are generally big, complicated, and expensive, because they are designed to meet the needs of large scale businesses, which leaves independent contractors and owners of very small businesses often struggling to find a way to do it all by themselves.
17Hats.com says they want to solve that problem, by offering people a service that will literally help them perform all the necessary functions of their business. This service allows people to look at an overview of their business at a glance, as well as organize all their contacts and projects, create questionnaires for customers, as well as generate quotes, contracts, and invoices. &nbsp
&nbsp
It also provides necessary functions like managing your calendar, accepting credit card payments, capturing new leads, syncing your email by client or project, using templates to easily speed up your daily tasks, and much more.
Though this service has specifically been designed in order to be as simple as possible to use, they do offer free webinars which will teach users how to get the absolute most out of their service.
Cost/Price Plans
Currently they offer three different plans, which only differ based on your subscription length and the price you will pay - all plans include every feature of their service to be used on an unlimited basis, as well as the ability to cancel at any time, with "no hassles."
That being said, customers can choose to purchase a plan where they pay on a month-to-month basis, and is priced at $29 per month, or $348 per year. You can also choose to pay for a full year's subscription up front, which will cost members $199 per year, and results in a savings of $149 from their month to month plan.
Finally, they also offer a two year subscription upfront, which is priced at $299 every two years, and results in a total savings of $397 for a monthly subscription over the same time period.
No matter which plan you choose, once you sign up you will be guaranteed that price forever – the price you pay will never be raised, no matter how many additional features and services will be added in the future. In addition, every person gets a 15 day free trial in which to test their services for themselves.
Refund Policy
At this time, 17Hats.com says that they are unable to provide users with any refunds. This is very common for services that offer both a free trial, as well as the ability to pay for service on a month-to-month basis. They will allow users to cancel at any time, and your service will still be available to you until the end of your original subscription period, but they will be unable to provide a refund.
Customer Service Contact Info
Customers who would like to contact their Customer Service team with questions, concerns, or complaints can do so by submitting them directly to their website through their Contact Us link or through their social media accounts, like Facebook and Twitter.
Reputation
17hats receives generally positive online reviews from customers, who state that the software is easy to use and comprehensive.
Competitors and Alternatives?
There are other mobile applications and services which attempt to help people with these business functions, including Prompt.ly, as well as other services which will help with individual functions.
If you have any experience with 17Hats.com or their products, please leave your reviews below.
17Hats Customer Reviews

MIDHAT
Allows me to create invoices and automate monthly billing. Separates billable work by project. Supports multiple users. Integrates with several payment gateways to automate payments. Handles invoice reminders. Helps with prospecting by providing web publishable intake forms. Includes workflow designs that automate and track projects by stages. One huge thing this has done for us is to streamline the quote to contract to invoice process. Each is handled and triggered by the previous step. We create quotes and upon acceptance the agreement is sent. Upon electronic signature of the agreement the invoice is created and sent. It provides some lightweight bookkeeping features but also integrates with Quickbooks Online.

DDS D
Good service with customer satisfaction team every the following team with the adventure.